Alice In Wonderland inspired fashion jewelry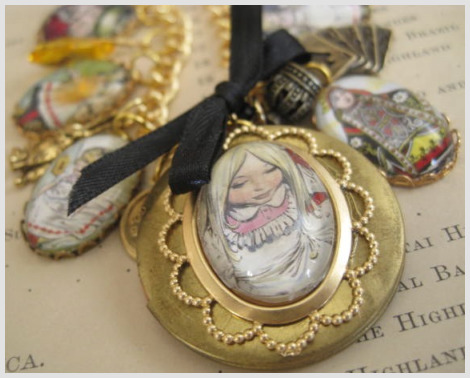 Alice In Wonderland has never been my favorite story but because of Johnny Depp, I'm eagering anticipating the 2010 release of  the Disney movie.  There has been quite a bit of hype on fashion inspired by Alice In Wonderland recently and today, I hunted down some lovely fashion jewelry inspired by the classic Lewis Carroll tale at Etsy.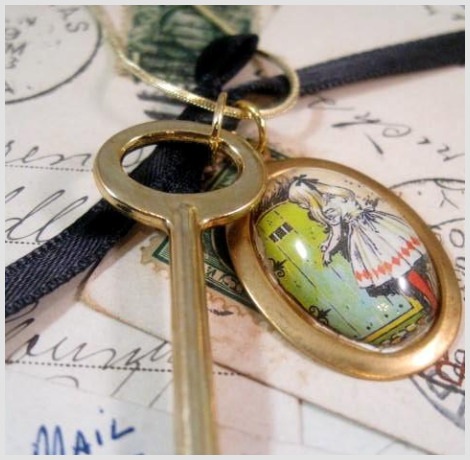 Alice at the Door Charmed Vintage Key Necklace US$21
A wonderful retro image of Alice trying to get into the door.  "There were doors all round the hall, but they were all locked; and when Alice had been all the way down one side and up the other, trying every door, she walked sadly down the middle, wondering how she was ever to get out again."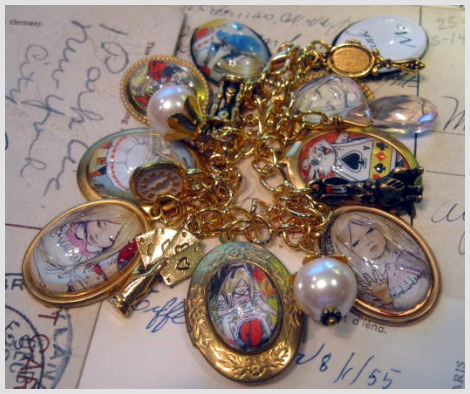 Alice in Wonderland is a Friend of Mine Charm Bracelet US$42
A lovely one-of-a-kind 8 inch bracelet with images of Alice throughout her adventures in wonderland.  "I wonder if I've been changed in the night? Let me think. Was I the same when I got up this morning? I almost think I can remember feeling a little different. But if I'm not the same, the next question is 'Who in the world am I?' Ah, that's the great puzzle!"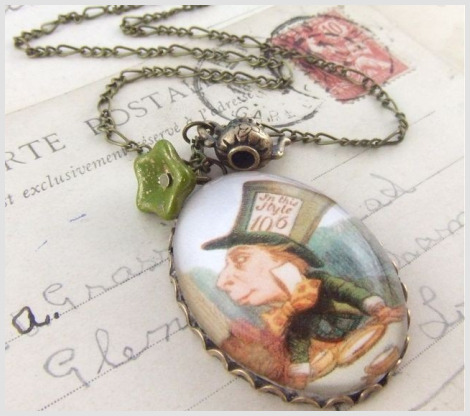 We're All Mad Here Alice in Wonderland Necklace US$30
"If I had a world of my own, everything would be nonsense. Nothing would be what it is, because everything would be what it isn't. And contrary wise, what is, it wouldn't be. And what it wouldn't be, it would. You see?"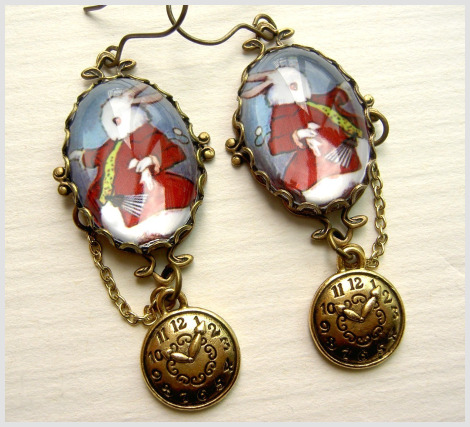 White Rabbit and His Pocketwatch Earrings US$24
Vintage image of the White Rabbit as he runs, ever late, with fan, gloves and watch flying.  "I'm late, I'm late.  For a very important date.   No time to say hello.  Goodbye.  I'm late, I'm late, I'm late."
Love them all.  Do you?
Comments