DIY Beauty: 1st homemade stick deodorant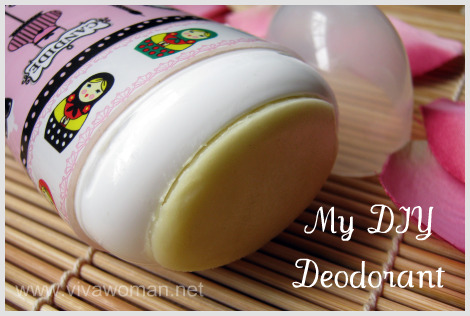 Yesh, my first homdemade stick deodorant!  Since discovering that tea tree oil and baking soda make a wonderful deodorant, I've junked my commercial product.  Although my earlier attempt was successful, it was a little troublesome as I preferred to make a fresh batch everyday.   That was of course time consuming.  So I decided to order supplies to make my own stick deodorant.
Mixing 5 ingredients together
After reading a few recipes, I decided to keep mine simple.  I was not prepared to use more than 5 ingredients.  So what I used for mine were:
– 1oz cocoa butter
– 1oz shea butter
– 2 tablespoons of baking soda
– 20 – 25 drops of tea tree essential oil
– 16 – 18 drops of rose geranium essential oil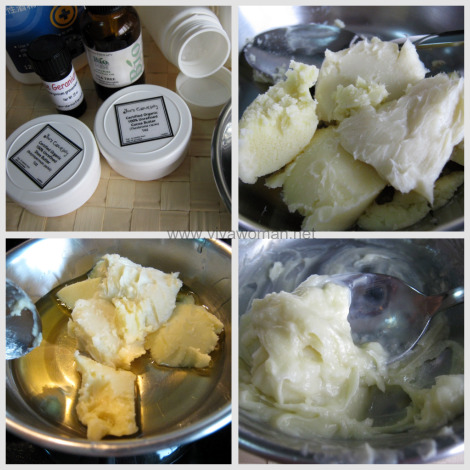 Let the mixture set in the fridge
I heated up the shea butter and cocoa butter so that they melted a little.  That made the mixing a lot easier.  Then I just dumped all the ingredients in and mixed them up till the mixture became pasty.  I threw out my commercial deodorant but kept the container so that I could pour my mixture into it.  Then off to the fridge it went to set for a day before I started using it.
Too much baking soda may cause skin allergies
I was really worried about putting too much baking soda because I've read that some had reactions or redness after using to much of baking soda.  But I think I might need more.  Also, my recipe is lacking something because it's kind of oily.  So I definitely need to work on another better recipe the next round.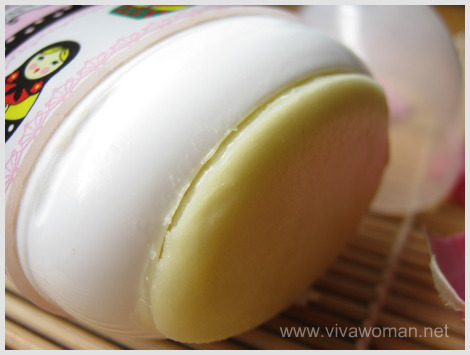 Somewhat effective deodorant with great smell
Of course the big question is, is this DIY homemade stick deodorant effective?  Well, it's 50% effective because it worked on one armpit and kept it odor free the entire day but it only worked on the other for half a day.  It's also a bit too oily!  But I can still use this as it is somewhat effective plus it smells great!  I also have no redness whatsoever using this.  Only thing is I've to to wet a cotton pad and add three drops of tea tree essential oil for that particularly smelly armpit.  Kinda troublesome there!   The wet version of the homemade deodorant I made last round was much more effective for sure. 
Still, I'm happy to have taken the leap to make this and have now embarked on a journey of no return because I am now very reluctant to wear those commercial deodorants anymore unless they're of 100% natural formulation!
Comments