Don't fuss over every spot and line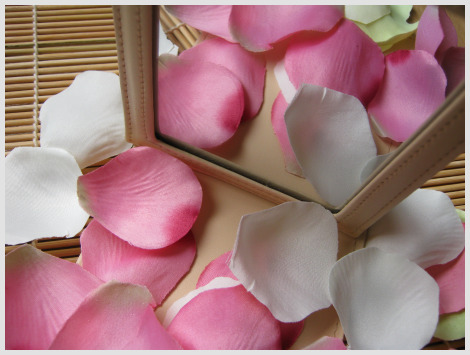 Over the past week, I've been feeling a bit blue over my face. No, except for a hormonal pimple on my chin, I'm not breaking out horribly. It's not an intense feeling but at certain moments, especially when I examined my skin in the mirror, I would just feel like letting myself go, and forget all about my skin care regime. I even had a nightmare that the skin on my face is beyond redemption! HA.
I think this came about because I only realized recently that my skin is genetically thin and this is why it's predisposed to developing pigmentation, which has been the problem that plagued me for years. It's also been made worst by the fact that I only started wearing sunscreen diligently maybe only 5 – 6 years ago. Before then, I was not so consistent and the worst was that I used to visit high altitude places without putting on proper sun protection. So I've always been on the search for the miraculous product or treatment that can eradicate my brown spots – but never found it.
Then, I remembered what Chizu Saeki wrote in her book "The Japanese Skincare Revolution" and that made me feel a tad better:
Don't fuss over every spot and line on your face. It isn't as if their presence diminishes your worth as a woman. Most brown spots and lines can be erased with patience, and, at any rate, the overall demeanor and luster of your face are far more important in determining the impression you give.

Of course, it's nice to have good skin…But keep in mind that flawless skin isn't everything. Beauty isn't something to be plastered on from the outside; it's fake unless it also exudes from within.
So if you're like me and have been unhappy with certain aspects of your skin, try to embrace these beautiful words from the Japanese skincare guru. I think it makes a lot of sense because I've met girls who have imperfect complexion and yet, they came across as pretty to me because of the way they smiled, or talked or carried themselves. Of course I'm not saying that you should let yourself go as in not taking care of your skin, but don't be too upset if you can't attain THAT flawless skin. Yes, it would be nice but you can live well without that as well.
Okay, so much for my skin reflection today. Come back tomorrow for more skin obsessing! *wink*
Comments