La Roche-Posay Anthelios XL Sun Spray SPF50+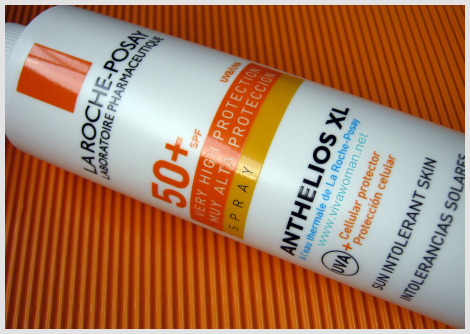 I received this bottle of  La Roche-Posay Anthelios XL Sun Spray SPF50+ complimentary from the company in Singapore recently.  Although I prefer a mineral sunscreen, I do use chemical sunscreens as mentioned in my earlier entry about my sun protection arsenal and La Roche-Posay is a brand I highly rely upon. 
Anyway, I share my chemical sunscreens with my husband.  In fact, I haven't really tested this new La Roche-Posay sunscreen and this review is mostly based on his inputs.   In fact, we were already planning to get this La Roche-Posay Anthelios XL Sun Spray SPF50+ as he likes the control with the spray because it provides an easier application with an even spread.
Texture is non-greasy and non-sticky
I've tried the texture on my hands and it feels a bit close to La Roche-Posay Anthelios Fluid Extreme.  It feels slightly sticky upon application but that dries up pretty quickly and my skin did not feel greasy but if I tried to rub my skin, I can feel there's a coating which I suspect is coming from the alcohol content.    My husband, who applied this to his body before heading to the pool felt the same and he was generally happy with the product.  In fact, he likes this more than the other two La Roche-Posay sunscreens I've gotten for him because of the easy application plus the fact that this does not leave any whitecast.
This product is said to be water resistant, non-perfumed, paraben-free and non-comedogenic.  I did find a faint scent after application but it's hardly noticeable.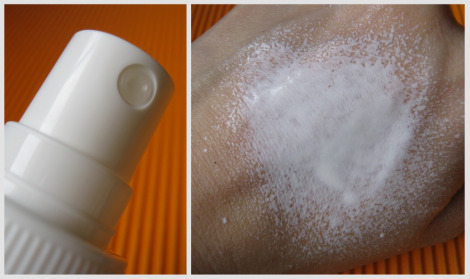 Contains Mexoryl XL & SX plus other sun protection ingredients
The reason why I prefer La Roche-Posay sunscreens is because they contain both Mexoryl SX and Mexoryl XL which provides complete UVB and UVA protection.  On top of the SPF50+,  La Roche-Posay Anthelios XL Sun Spray SPF50+  comes with a PPD of 22, which is very high protection against harmful UVA rays.  This sunscreen also contains a number of other chemical sunscreen ingredients on top of the physical sunblocker Titanium Dioxide.  Going forward, I'm not going to analyze all the ingredients as I used to because I realized that I sometimes omit some of them because I cannot recognize all the names as there are so many variations!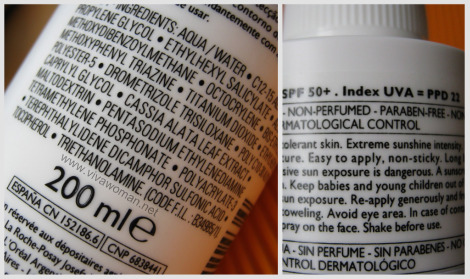 Overall summary
La Roche-Posay Anthelios XL Sun Spray SPF50+ is great for outdoor sports, including those that involve water activities because it's water resistant.  You can apply this on your face but you should spray the lotion into your hands for that purpose.  I do mind the alcohol content but since I'm going to use this only occasionally, I can live with the ingredient sometimes.  The 200ml cost around S$59 and is available at La Roche-Posay counters located in the retail pharmacies.  When asked about the rating, my husband gave this product 4 out of 5 hearts and when asked about the missing heart, his reply was – I cannot get tanned with this product!  LOL.
Comments