How far would you go to beautify your hands?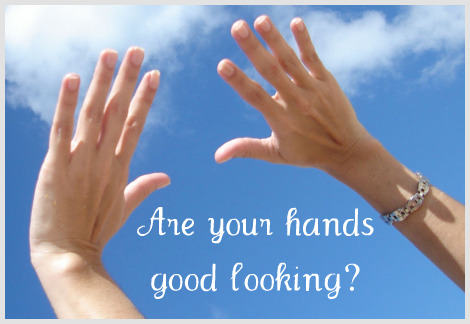 I'm really bothered by my hands. They are a dead giveaway for my age as they're bony, veiny and crepey.  Hand creams do not help much to improve how they look since the creams only moisturize the top layer of the skin.  I've been trying out several home remedies but since they do take some time to prepare, I've recently taken to applying nourishing face mask to my hands.  In addition, I've been applying emu oil on them every night in the hope of thickening the skin and improving its elasticity.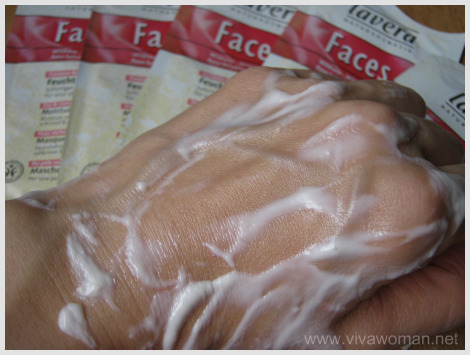 I don't think this is anything extravagant, considering I'm not doing any special treatments. Well, whatever I'm doing is definitely insignificant when compared to hand model Ellen Sirot.
Keeping hands above waist level
As reported, the length that Ms Sirot achieves her veinless-poreless-hairless-looking hands is rather appalling.  Apparently, she hasn't cooked, cleaned or held her husband's hand in a decade. The latter activity would mean keeping her hands below her waist, which would increase blood flow and make veins more apparent.
She also moisturizes at least once an hour, soaks her nail tips in lemon juice to keep them white and has several hundred pairs of gloves in various styles and wears them almost constantly.
Around the house, she lets her husband do pretty much everything — including wiping smudges from her various hand unguents off doorknobs. Typing is allowed, but in an effort to avoid any kind of callous buildup or muscle strain, she keeps pen use to a minimum. (Her signature is a quick horizontal line.)
And if her husband isn't there to open the car door, Ms. Sirot does it by using a bit of choreography that involves her knuckle and her knee.
Tip to reduce veins on our hands
She's seriously obsessed with her hands!  I certainly can't imagine not holding the hands of my husband and my kid!  In fact, I was just told that to make our veins look less apparent, one way is to do a hand exercise which involves standing up and throwing our hands into the air above our heads for about twenty times a day. Well, that I certainly can do!
So are you happy with the state of your hands?  How far would you go to beautify them?  Would you consider plumping fillers and other cosmetic injections?  And do you have any tips to improve the state of my hands?
Comments