DIY Beauty: Sparkling beauty with Champagne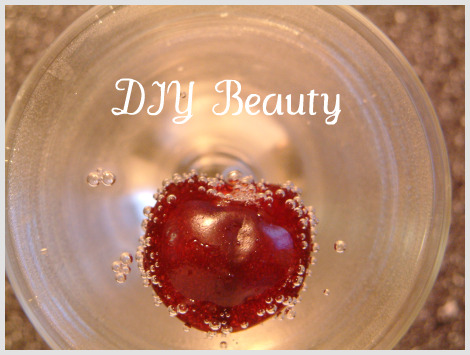 Should you like having Champagne as part of the festive celebrations, you might want to consider putting aside some amount of it for your skin because according to the Los Angeles Times, the sparkling wine has clinical merit and is beneficial for beauty. This is because of the antioxidants in the grape seed extract, which are said to be 20 to 50 times more powerful than vitamin C and vitamin E. Not only that, the grape seed extract protects the skin's vital collagen and elastin from environmental free radicals and oxidative stress.
Able to even out skin tone and provide a radiant glow
I haven't tried using Champagne on my skin but many of you may have caught Michelle Phan's Champagne Skin Care Celebration earlier in the year. According to Michelle, the antioxidants from the fermented grapes fight free radicals and the tartaric acid which is a by product from the fermentation process, helps lighten and even out the texture and tone of the skin.  At the same time, the carbon dioxide or bubbles helps constrict pores, making your skin feel tight and provides that radiant glow.
Use it as a DIY toner
In Michelle's video, she used the Champagne as a toner. It's really easy as you only need to soak your cotton pad into a dish filled with the sparkling wine and then wipe it on your entire face. After that, there is no need to rinse off but instead, you can follow on your with usual moisturizing and skin care routine.
Alcohol content can be drying
Do note that Champagne contains about 8 to 14% alcohol and even though it is from the fermentation of the grapes, the alcohol is still drying and may not work for all skin types.  This is probably why Michelle suggested this treatment for normal to oily skin. Even then, I would suggest that you only use this sparingly, on occasions when Champagne is in abundance perhaps.
Comments