Have a luscious year ahead lovelies!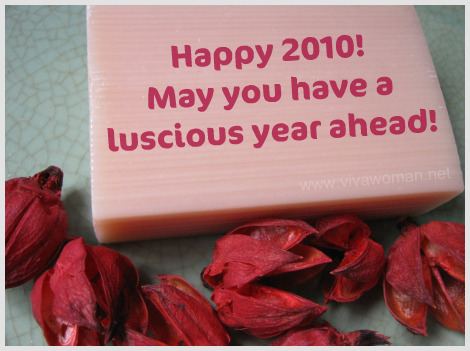 It was very interesting for me to read some of your comments in my post yesterday, especially about your beauty goals in 2010. Mine is actually really very simple and straightforward and that is – to look 10 years younger using natural products! *CHUCKLES* Okay, a part of me is laughing at my own goal but another part of me is rather serious about it. But of course, I have to be realistic and try to first of all, get rid of my bothersome acne and acne marks! Wish me luck, okay?
Well, my beauty goal aside, I hope 2010 will be a beautiful year for everyone and that you get an abundance of joy and laughter.
HAPPY 2010 EVERYONE!
Comments