Green Beauty: boxes of lovelies from Kelly Edwards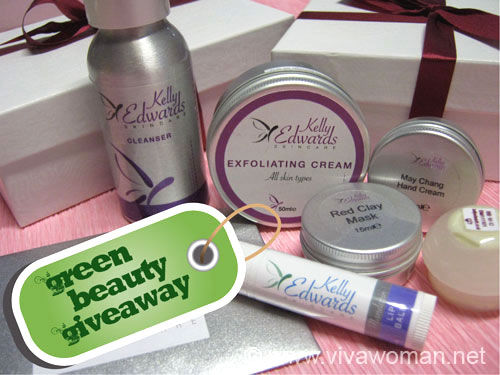 The goodies for the VivaBella Green Beauty Giveaway Box are coming along really fast and furious. I have boxes and boxes strewn over the floor of my room now because I am receiving packages almost daily now. And I just had one last sponsor confirmed participation this week and the items are flying in from Hong Kong as I write this. So you'll be seeing more of Green Beauty posts for sure! Today, the Green Beauty spotlight is on Kelly Edwards Skincare, a line of natural products formulated with organic ingredients that I've reviewed in October last year.
Almost all the products are vegan friendly
I've liked a few of the products I've tried and it's good to know that Kelly Edwards Skincare range are free from sodium lauryl sulphate (SLS), sodium laureth sulphate (SLES), mineral oils, synthetic perfumes or dyes, parabens or lanolin. And you might want to know that whilst studying for her biology degree in the late 90's, Kelly took Aromatherapy as a course. It is through this introduction to the medicinal application of plants and essential oils that she was able to blend key oils to help her own skin problems: acne, eczema and psoriasis. And hence, she began introducing her own products in 2010. So the products are handcrafted in small batches in West Wales and are formulated to be rich in essential fatty acids, antioxidants, vitamins and phytochemicals. Ingredients used are ethically sourced and organic where possible. And except for the lip balm, all products from Kelly Edwards are vegan friendly.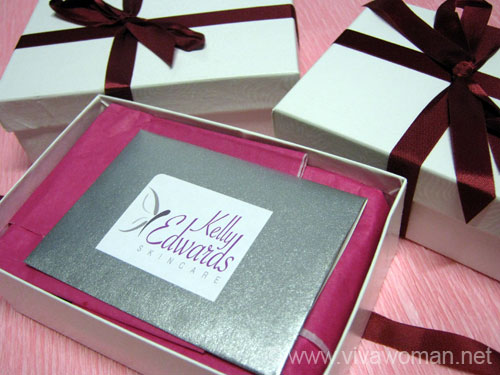 Special box of goodies just for you
So for the VivaBella Green Beauty Box Giveaway, Kelly has packed five boxes that contain a 50ml Cleanser, a 50ml Exfoliating Cream, a 15ml Balancing Moisturiser, a 15ml Red Clay Mask, a 15ml May Chang Hand Cream, and a 4.5ml Mandarin Lip Balm all worth S$300! I was so impressed with the box that she has put together! So lovely right? So how can you say no to these? The Red Clay Mask by the way, is my favorite of the products I've tried from her line!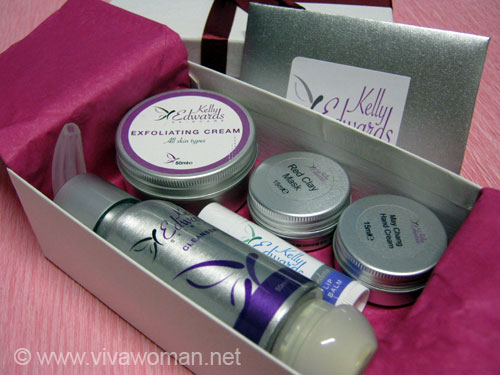 Win these by checking out Kelly Edwards Skincare
If you want to win these and the other Green Beauty Box goodies, go check out Kelly Edwards Skincare and be a fan of their Facebook page too. Then come back here to let me know which of her products do you particularly want to try and why.
Five boxes of VivaBella Green Beauty Boxes to be given
Five boxes of Green Beauty goodies are being prepared with a mixture of organic, natural and green goodies. Out of the five boxes, four of them will go to my Singapore readers while one box will go to an international reader. This will happen in December. Winners will be handpicked based on the quality of their comments and participation level throughout the period. And yes, if you're a keen and regular participant, your chances are higher of course! To check out the other goodies and to comment on the other posts, go to the Green Beauty section. Don't wait till it's too late k?
Comments