How do you keep your underarms hairless?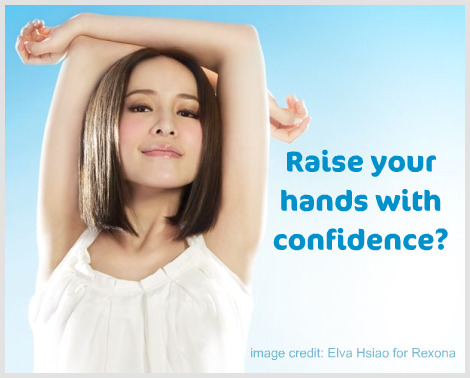 I have a bit of a hairy problem. I'm shy about raising my arms or wearing sleeveless clothes because I do not have smooth looking, hairless armpits like Elva Hsiao here. So I like to ask you ladies: how do you keep your underarm hairless? (Well, I'm assuming most of you at least try.)
In the earlier years, I use some chemical hair remover to remove the hair. I remember it has a nasty smell but it worked pretty well except that it irritated my skin occasionally. Then I moved on to tweezing my hair away and that kept the hair at bay for the longest period. But of course pulling each strand takes up too much time so I resorted to the easiest method. Shaving! So all this while, I've been shaving my underarms.
I did consider permanent hair removal using laser but it seems I can't achieve a hairless armpit in just one session but several instead. So I'm not sure if it's worth the cost and if it's a good idea to kill the hair follicles there.
So what have you been doing to keep your underarms hair free?
Comments