Review: EcoTools Bamboo Foundation Brush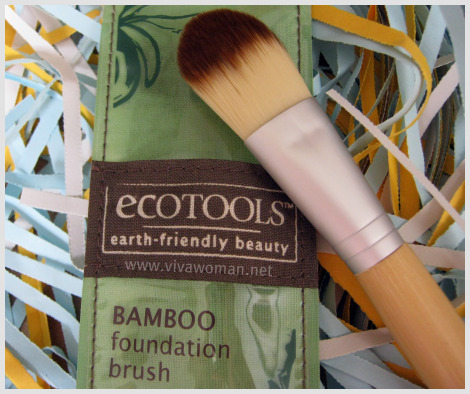 I couldn't resist getting the EcoTools Bamboo Foundation Brush even though it probably cost more getting it at Watsons than online. However, paying S$11.90 seems okay for me especially when it granted me instant gratification.
Earth-friend and cruelty free
EcoTools is a range of earth-friendly beauty tools that are also supposed to be easy on our pocket. The brushes are made of synthetic Taklon bristles that are 100% cruelty free and from what I've read online, the range have received much raves from users all over. In fact, this Bamboo Foundation Brush I bought received 4.2 out of 5 ratings from 117 users at Makeupalley. Unfortunately, it didn't make the mark for me.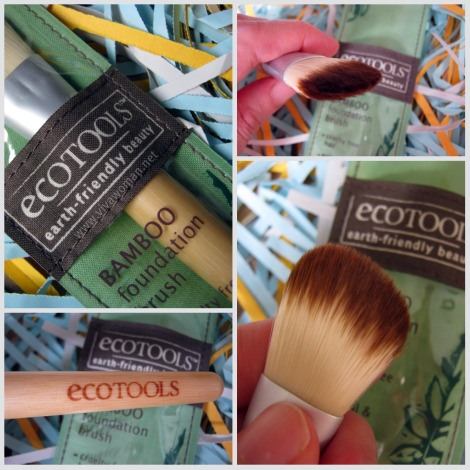 Difficult to apply foundation
Yes, it's very soft and does feel very smooth plus it didn't shed after one wash. However, application of powder takes a lot longer because it's small and flat. While I managed to apply my foundation eventually, but if you're used to a kabuki brush or a rounded and dense foundation brush, you're unlikely to love this. I bought it because I wanted something small to give me even coverage but I hadn't realized that a flat brush means application will not be as easy.
May make a good face mask applicator
Okay, to be fair, the brush does provide me with an even coverage. But my first thoughts after using this brush is that this makes an effective eye makeup brush if I wanted to use some color over my entire eyelid. Then my second thoughts were that this would make quite a good tool to apply a face mask. So maybe it's good to use as a wet foundation brush or as a liquid foundation applicator but I haven't tried it that way so I can't confirm.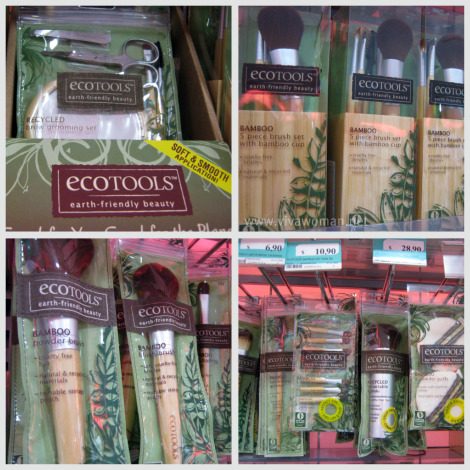 Wide selection at selected Watsons
Besides the Bamboo Foundation Brush, you can find quite a selection of EcoTools brushes at selected Watsons. I got mine at Parkway Parade and I understand the range is available at Ngee Ann City and probably the larger outlets. Prices of some of the larger brushes don't seem as affordable, especially when I compare them with the online prices. For example, I'm probably better off purchasing the EcoTools Retractable Kabuki Brush from Drugstore via a spree than pay S$28.90 for it – that is if I don't mind waiting.
Well, I don't mind and so I'll probably get that during my next spreeing! Certainly hope it'll do a much better job than this Bamboo Foundation Brush.
Comments