Review: Hello Kitty Woman Eau De Toilette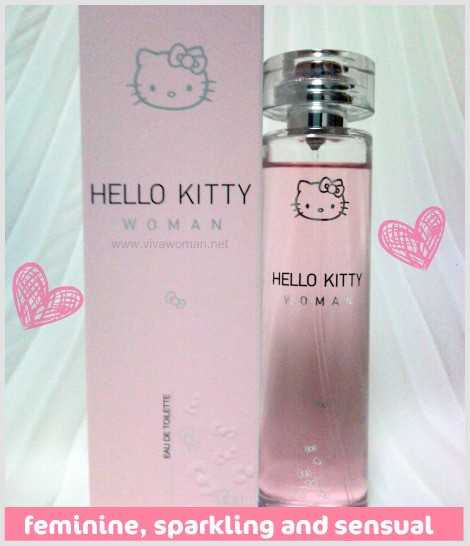 This is another review by Jyoan of Positively Nice on Hello Kitty Perfume, provided complimentary by Goldsilk. This time, she reviews the Hello Kitty Woman Eau De Toilette, which is now available at T1 & T2 Changi Airport. In addition, the six winners for the last giveaway have been selected.  Read on to find out who are the lucky ones!
******
Much as I love Hello Kitty, the first time I tried this Hello Kitty Woman Eau De Toilette, I actually found it repulsive. But as I started using more of it, I got drawn to the smell and now, I'm hooked and just can't stop bringing my wrist up to take in a deep breath of this fragrance whenever I use it.
Compared to alcohol-free Hello Kitty Eau De Senteur, which is very safe and not over-the-top, this Hello Kitty Woman Eau De Toilette is addictive. It literally lures and holds your breath!
Seductive scent
As described on Goldsilk's website, this Hello Kitty Woman is "a high positioning perfume with simple but classy design of balanced and harmonious shapes, paying close attention to details and using luxury materials. An olfactive ambivalence of notes of Toffy Apple, Grapefruit, Licorice, Raspberry, Frangipani Flower, Vanilla, Musk and White Wood."
Perfumer Corinne Cachen says, "I have played with the codes of youth and seduction to create a very feminine, sparkling and sensual fragrance." Indeed, she has caught seduction in this potion of pink.
This scent is also more on the sweet side, like the small pink bottle of Hello Kitty Eau De Toilette that I last reviewed. However, unlike the small bottle, this Woman's version literally hit the right note, with the notes of vanilla, mixed with the right amount of fruits and flowers.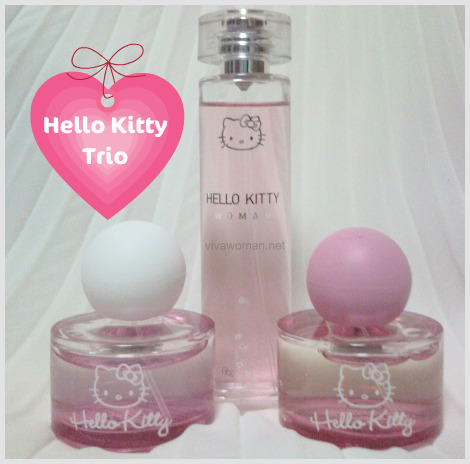 Packaging
I had a really sweet surprise from this one, as the tall and slim 50ml bottle of pink liquid reminded me of Gucci Envy, one of the most popular and long-standing fragrances on the market. I have been wanting to own a Gucci Envy, but decided not to after I tested it at the mall.  I also like the fact that this Hello Kitty Woman Eau De Toilette is made in France, instead of China or somewhere else.
Staying Power
Hello Kitty Woman can last me a few hours, but I am not expecting much since it's an Eau de Toilette, not Eau de Parfum.
Rating
I love it: 5 out of 5 hearts. Definitely going to keep using it. =)
******
Giveaway winners
It was rather difficult to select the winners but after mulling over the list, here are the winners:
– Eau de Senteur: Kiwi, Mixue & Coraline
– Eau de Toilette: Candy, Justina & Ling
An email has been sent out to notify you on how to self-collect your perfume so keep a look out for it!
Comments