Ah-ha uses for beauty items & skincare survey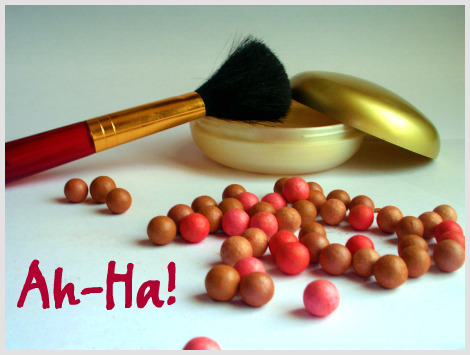 Have a ton of old beauty products that you don't use anymore? Instead of just letting them gather dust, put them to good use with these MacGyver-like tricks. So don't throw out that metallic gold eyeshadow just yet! Instead of chucking products that don't work quite like you had hoped, find out what else they can do for you.
These tips, according to Total Beauty, are culled from blog confessions, expert advice and their own personal experiments, and will have you reusing your makeup in no time, not to mention save you money and get you out of emergencies.
See tips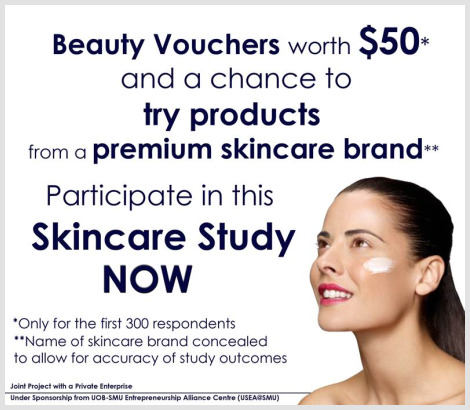 I'm also posting a beauty survey that I hope my local Singapore readers can partake in. This is sent to me by a student at Singapore Management University, who is part of a three-person team under the UOB-SMU Entrepreneurship Alliance. This survey is part of her project with a private skincare enterprise to assess brand awareness and understand the efficacy of its signature products from the consumer point of view through a product usage test.
A total of 300 responses are required and the associated local enterprise has agreed to give out $50 vouchers (with a minimum spending of $100) for all participants of the survey. Survey participants will also have the opportunity to undertake a product usage test where they will 1) collect the product samples worth about $100 for use or 2) have the opportunity to participate in the brand's signature skincare treatment. Participants will be contacted on the 14th day for their response to the product usage test or 3rd day for their response to the treatment response test. 200 will be selected amongst the initial respondents for the product usage test while 50 will be selected for the treatment response test.
Well, it's fine if you're not keen on the vouchers or product usage test, just participate in the skin care survey out to help the student k?
Click on survey here.
Comments