Blissful nail pampering at Bliss Spa in Sephora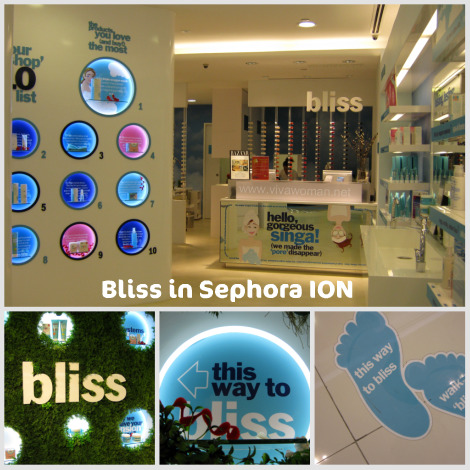 Did you know that there is a neat little spa tucked at the back of Sephora at ION Orchard? Well, I didn't and it was only yesterday that I discovered that Bliss has a spa inside the mega beauty store and that it has been opened since the end of October last year! In fact, this is the first Bliss Spa to be connected to a Sephora store and offers a cocktail of à  la carte mini treatments – from facials, body treatments, waxing to nail care. And as part of the media invite to review their services, I received a complimentary session of Tiger Paws Manicure & Tiger Toes Pedicure.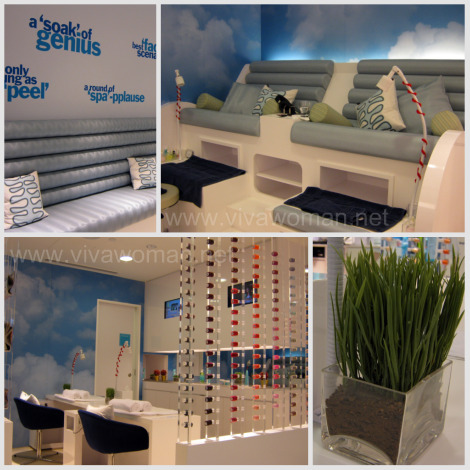 Pleasant and soothing ambience
If you've seen the products under Bliss, you'll be familiar with their iconic blue and white packaging. That's also the color theme adopted in their spa and I would say, the visual feel is very soothing. In fact, so much so that I found myself spacing out quite a fair bit even though there were music, videos and magazines to keep me occupied. The two hours passed pretty quickly I say. I also hadn't noticed that I had a hot milk and almond soak for my feet until much later!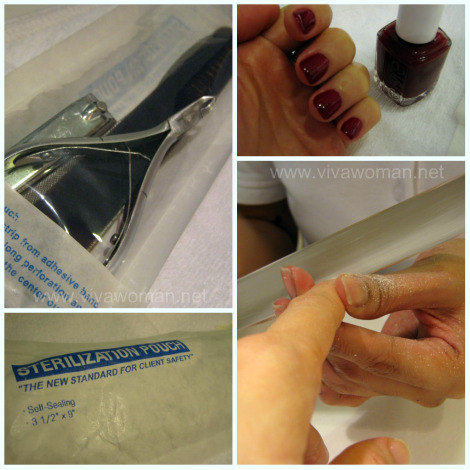 Clean sterilized tools and professional nail technicians
I like the fact that their nail tools were all professionally sterilized and were as clean as how their spa looked. The nail technician who attended to me, Hasana, also helped to make the session very pleasant as she was very professional and wasn't overzealous in the way she handled my nails. So I had no issues of unnecessary pain because of hard pushing and clipping of my cuticles. In addition, she took time to explain the significance of the orange-scented hot cream manicure for the tiger paws manicure, which was used in place of the usual hand soak I have often come across.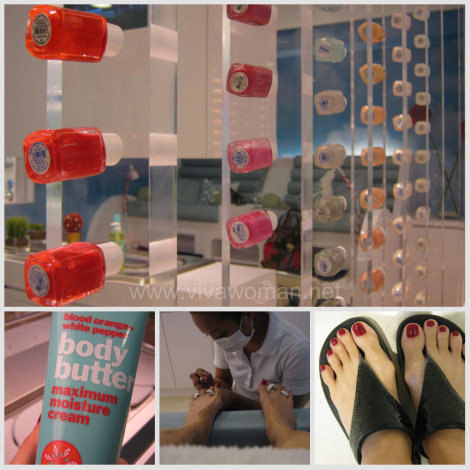 Bliss Spa price menu
Prices for their services are pretty standard. The Tiger Paws Manicure is worth S$28 while the Hot Milk & Almond Pedicure is S$75. I'm quite keen to go back for the callus conqueror for S$15 as I was quoted S$75 at another place! The only thing I wish Bliss Spa would add is a range of OPI nail polishes. They're my favorite but none was spotted at the spa as they only carry the Essie range.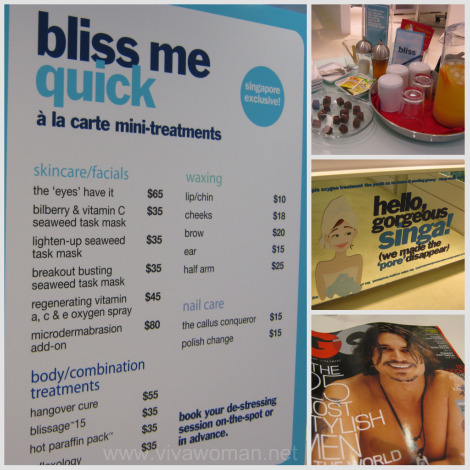 Nice little touches
But still, all in all, I enjoyed my session there. Drop by if you're in town and want to have your nails done. The tiger paws manicure and tiger toes pedicure services are now available till 28 February. And the good thing is they don't sell packages but I understand you'll get to enjoy some levels of discounts if your book your next treatment on the spot. Plus, there are the nice little touches like orange juice, tea and brownies to perk you up. And for me, a magazine with Johnny Depp on the cover!
For bookings, call 6509 3511 or book online.
Comments