How I detox for better health and skin complexion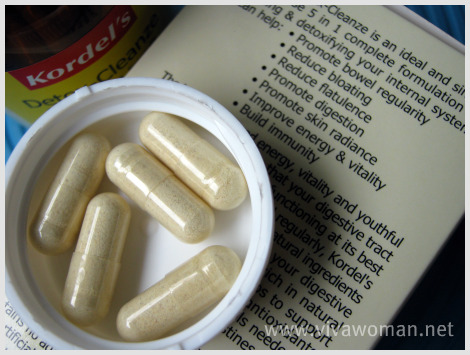 I've always knew something about detox from my best friend many years ago but I've never thought about trying it until recently when I suspected that my acne could be due to Candida, resulting in possible damage to my intestinal wall and allowing for undesirable toxins to build up in the bloodstream within my body. And after reading through various online materials, the best course of treatment appears to be detox.
What is detox?
Our body is capable of expeling toxcity naturally but when this internal detoxification system is impaired due to some reason, the toxins produced through the metabolic process start accumulating in various organs and give rise to various problems. According to this article I read titled 10 way to detoxify your body, detoxification means cleaning the blood. It does this mainly by removing impurities from the blood in the liver, where toxins are processed for elimination. The body also eliminates toxins through the kidneys, intestines, lungs, lymph and skin.
How to detox?
There are various ways to detoxify your body including juicing, using coconut oil, adhering to a strict diet or using cleansing supplement packages.  For me, I chose the easy way out and purchased the latter in the form of Kordel's Detox-Cleanze. The ingredients contained in this supplement included psyllium husk powder, which is also used to treat Candida, but Kordel's program came across more holistic to me, as the formula not only helps expel the toxins but also nourish and protect the key eliminatory organs. It's a 7 to 14 day cleansing program and I've completed my first 7 days and decided to extend another week. Hence, I'll post my experience using this supplement after I've completed the full two weeks cleanse.
What are the side effects of detox?
I was really quite worried when I started this program because I wasn't sure how I would feel. Dehydration, headaches, nausea, constipation, fatigue, frequent urination and sleep complications amongst others were listed as possible side effects. I felt quite fine actually but what I wasn't prepared for was more breakouts. Initially I thought it was due to my consumption of certain foods but I later learnt that my skin is probably adjusting to the detox and because of that, one could suffer from more skin problems. Yet, these symptoms are part of the detox healing, supposedly indicating that the immune system is working properly, and that toxins are being eliminated.
Are you prepared for a detox?
It's quite distressing really because I'm having the worst acne ever on my left cheek now, one that is completely pus-filled. No wonder I read some users were in tears after their detox programs as their skin looked worst than before! But I'm persisting in the program because I've also seen some improvements and hopefully, by after the 14 days period, I can tell you positively that I'm on a gradual and gentle transition towards good health and complexion, as promised by the Kordel's program. Stay tuned for my update!

Comments