Up to 20% off artistic handmade jewelry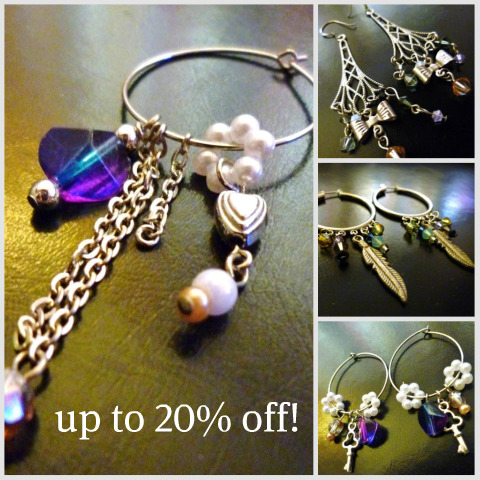 GSS has started in Singapore and I'm pretty sure that many of you have been shopping during this extended weekend. But shopping at a crowded mall isn't really my cup of tea. So it's nice to know that we can still score some pretty stuff online at a fantastic deal – like this one from No Deadline Playground.
I met Ann some months back at a media event and learnt that she makes handmade jewelry during her spare time. Her designs are very creative and elegant but what surprised me was that the prices are very affordable. You can find a pair of earrings using charm, glass and pearl beads at just S$9.90! The most expensive I could find at her store are the chandalier earrings made with brown colour Swarovski crystals, pearls and charms and a flower with fruit brooch made of swarovski crystals and chain at S$24.90 each. And the best part is, Ann is offering Viva Woman readers special discounts of 10% and 20% when you purchase her creations! Isn't that a steal?
To enjoy the special discounts, just send Ann an email to nodeadlineplayground@gmail.com to make your order. Indicate that you are a Viva Woman reader and you will be entitled to a 10% discount straightaway. If you purchase 2 items and above, you will get 20% off. Easy peasy! Ann ships internationally as well and my international readers can enjoy the same level of discount. However, there will be shipping charges and Ann will confirm the details when you send her your order.
So go on and play at No Deadline Playground!
Comments