DIY Fashion: funky safety pins earrings & a story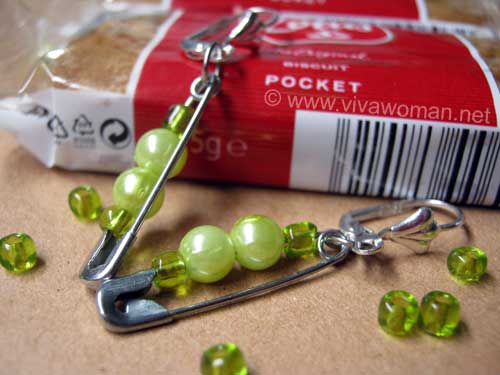 Before I tell you how I made this pair of safety pins earrings, I have a story about safety pins to share. This story happened to my mom with her first born, that is, my eldest brother. So the story was that she found out one day too late that a safety pin was missing. Safety pins, as you may know, come in various sizes and the missing one had to be the largest. To her horror, my brother, who was less than one year old at that time, had apparently swallowed it. And horrors of horrors, the safety pin was left open before it was swallowed! Can you imagine the panic my mum felt then?
Out of fear, my mum didn't even dare breathe a word to anyone and kept the anxiety all to herself, not knowing what to do. She was all antsy, worried that the safety pin would cause permanent damage to my brother and that anxiety lasted a good 24 hours until the safety pin was passed out together with his poop. My brother survived unscathed and my mum was finally able to heave a sigh of relief!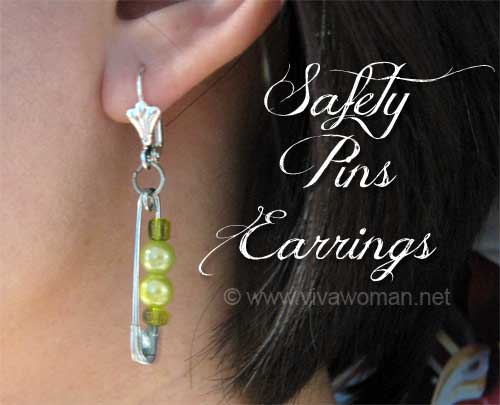 Just in case you're wondering, no, this pair of DIY safety pin earrings were not inspired by my mom's traumatic experience. But while making them, I was reminded of her pin piercing fears. It's not easy being a young mother really. Thank goodness all went well for my brother; I haven't heard of any complaints from my brother over the years regarding his digestive system and I don't know what happened to that safety pin. I don't think my mom picked it up from his poop.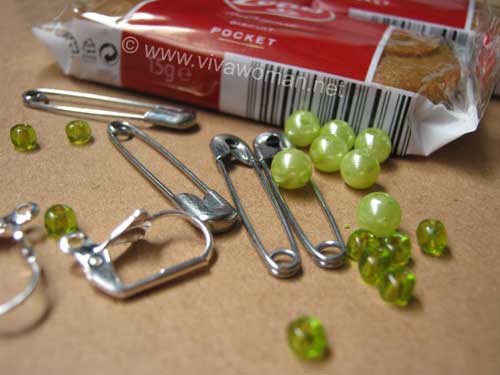 Now coming back to my DIY earrings…well, I've been wanting to make a pair of earrings but I wasn't keen on making the usual stuff. I wanted something different, something that look reconstructed. Safety pins are rather easy to work with and they make funky looking accessories too.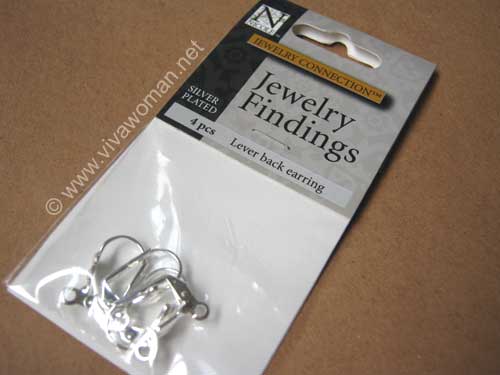 The only material I bought was a pair of lever back earrings from Art Friend at S$1.93. The rest of the items were recycled from stuff I have at home. Nothing complicated. The only tool I used was a pair of pliers to attach the safety pins to the earrings. I thought the earrings look cool but when I showed them to my son, he wasn't too impressed. So I guess he wouldn't want to swallow them any time soon.
Comments