1920s flapper inspired fashion accessories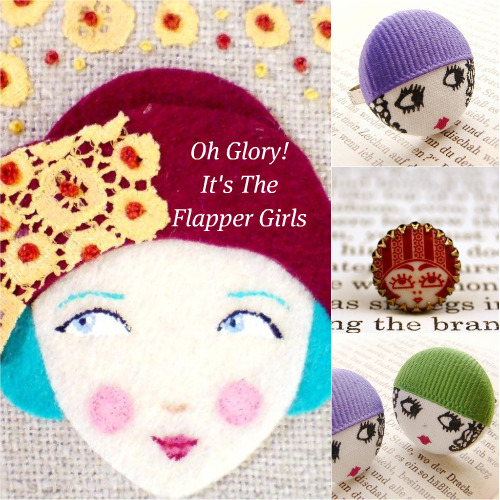 Did you watch The Great Gatsby? If so, you would have noticed the women in the roaring 1920s. They were called the Flapper Girls because they wore short skirts, sported short bob haircuts, used excessive makeup, smoked, drank, partied, and were generally liberal in their sexual behavior. Okay, I'm not so inspired by their sexual behavior but I'm certainly inspired by their sense of fashion and style. So today, I've hunted down a couple of flapper inspired fashion accessories from Etsy to share here.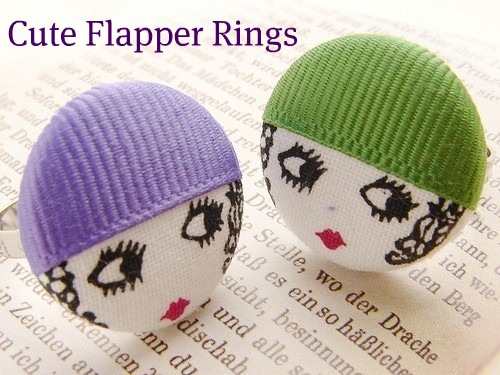 Flapper Girl Button Ring US$10.50
This sassy flapper looks like she stepped straight out of the roaring twenties! Handmade flapper girl button sits atop the adjustable silver plated ring base.
From Sora.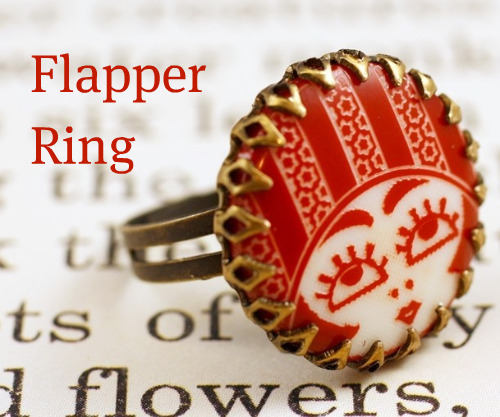 Flapper Ring Vintage 1920's Style US$14
Cute red & white flapper girl ring with vintage solid brass setting has been soldered to adjustable antiqued brass finish ring base. Everytime you look at your hand you will smile.
From My Lavaliere.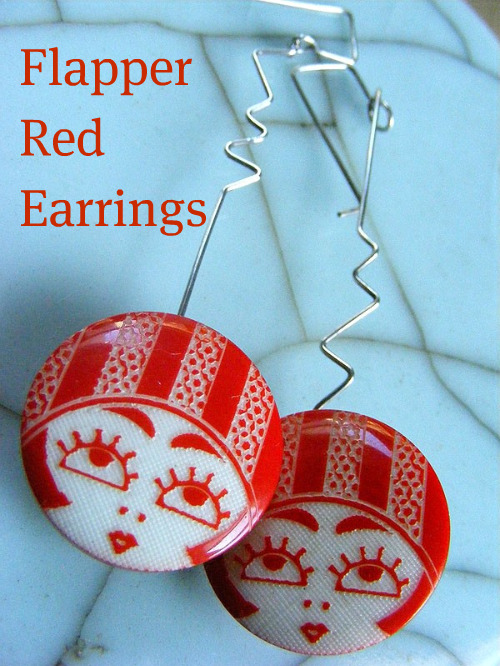 Flapper Red Earrings US$24
These vintage inspired deep red flapper girl buttons are finished with sterling silver alternating zig-zags that create a flirty pair of earrings ready for fun! Adorable and wide-eyed, these girls are brightly dressed for a night out on the town.
From Positive + Energy Design.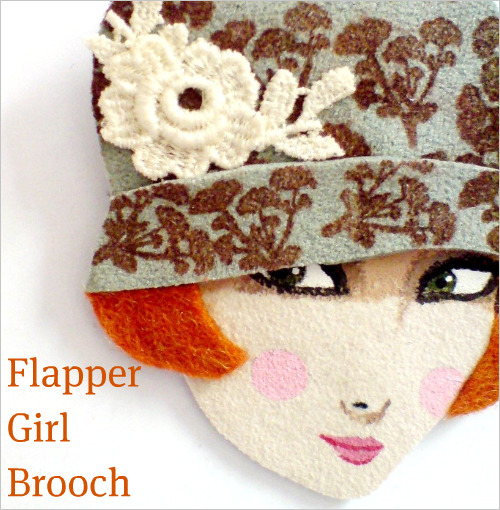 Handmade Vintage Inspired 1920s Brooch US$18
This beautiful vintage inspired handmade brooch is made with a combination of suede, felt and acrylic paints. On her copper felt hair she is wearing a beautiful sage green and brown suede cloche hat decorated with a cream lace flower. Her face is made with a nice cream suede and her painted facial features are made with acrylic paints. This lovely brooch will look great on your blouse, T-shirt, jacket, bag, hat or any other place you wish to pin her.
From Yali Paz-Gilboa.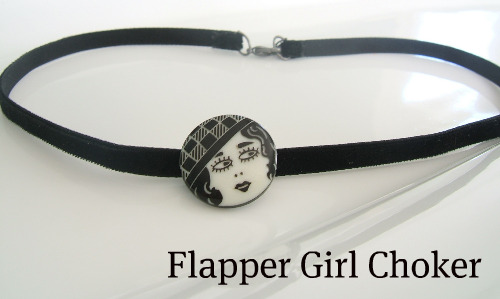 Flapper Girl Velvet Choker Necklace US$10
This flapper girl necklace is simply designed, yet packs a ton of style! Handmade velvet choker is 1/4 inch wide (.8 cm), 15 inches long (38.2 cm) and is closed with a lobster clasp. Also has a 1 inch chain extension attached.
From KABbeading.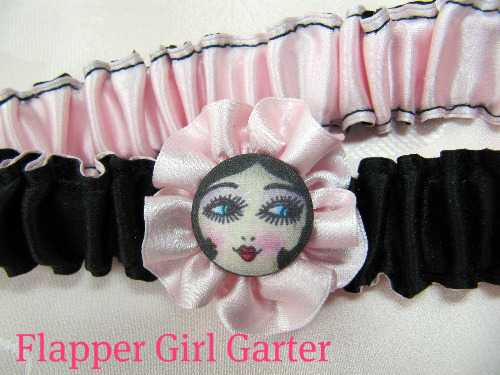 Flapper Girl Button Garter US$27
Does this delightful color combination reminds anyone of Paris in the springtime with its cherry blossom pink inner silk? Black and pink is supposedly very French. An exquisitely soft silk garter Perfect for bridal keepsake, prom, special occasion or just for fun!
From The Pink Bird House.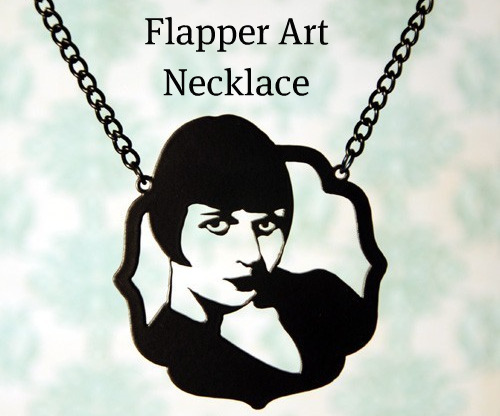 Louise Brooks Flapper Necklace US$26
Silent film icon, Lulu, framed in a sweet flapper art deco design. Intricate laser cut stainless steel cameo pendant in black powder coat eggshell finish. Pendant measures 2″ wide and includes the following components: 18″ black chain, black findings and black lobster clasp.
From Fable & Fury.
And here's a cute video on the Flapper Girls. I love the Charleston dance that became extremely popular then with the Flappers and this reminds me of a fashion show I participated back in my secondary school days where we actually choreographed a sequence of the Charleston steps for the show. Oh glory, I want to dance already!
Comments