Matryoshka dolls go organic & eco friendly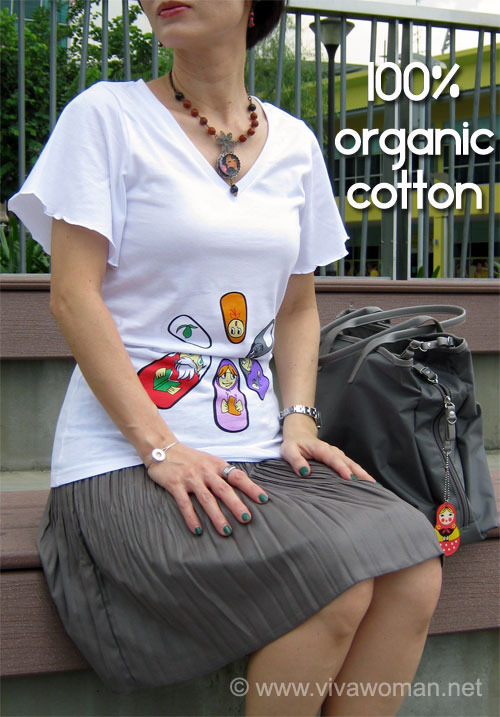 So I got my first 100% organic cotton tee and it just has to be one with the Matryoshka dolls. The Etrican top is made with 100% certified organic cotton, which is grown without chemical fertilizers or pesticides, and from plants which are not genetically modified. So this top is both environmentally friendly and supposedly kinder to my health, since it is free from toxic chemicals usually used in the production process of regular cotton.
Well, I'm not too sure about the health part but other than the fact that it's comfortable, it doesn't look or feel that much different from the regular cotton tees to me. However, I like the idea that because this top 100% organic, it is made with eco friendly processing that does not compromise workers' health and helps reduce water and electric use and toxic runoff. By the way, the top is made in China.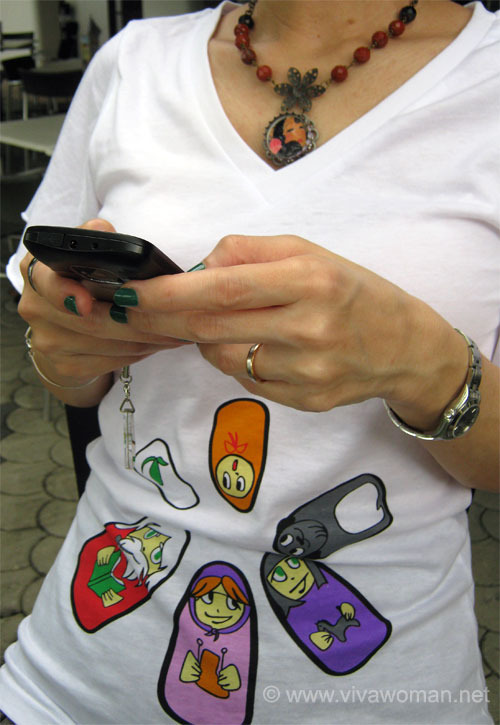 This top retails at S$36 at i-lovemylife.com but I paid S$29 because of a special discount given to me. The reason I bought it is really because of the design – I love anything that has the cute Matryoshka doll – and not because it is 100% organic. But having tried this now, I kind of like the idea of wearing something that is organic and eco friendly.
Are any of you into eco friendly 100% organic clothing?
Comments