DIY Beauty: A natural bliss hot salt scrub dupe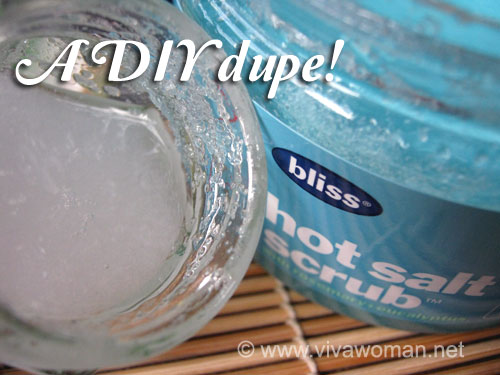 Remember my review of Bliss Hot Salt Scrub? Well, I'm going to show you a dupe of the product using only natural ingredients. It's not 100% close as in it doesn't look the same nor feels entirely similar. However, the texture is close enough, the smell is almost equal and the after effects are as good! Best of all, it's only half the price and it's all natural!
Easy peasy recipe
I only used three ingredients in this recipe. A packet of organic extra fine sea salt, a bottle of eucalyptus essential oil and some vegetable glycerin. Actually when I was playing with the ingredients, I didn't make exact measurements so I can't be too precise here. I didn't make a big batch, but sufficient to scrub my hands and legs.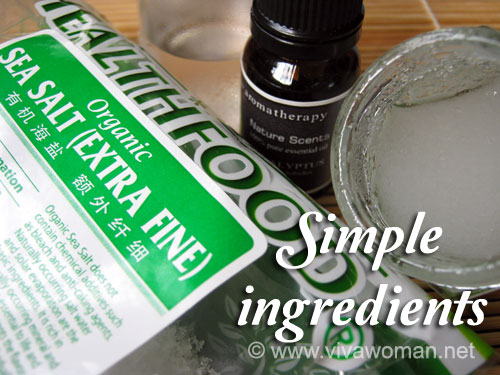 Mixture of ingredients
Okay, just based on approximation, I think I used about 3 tablespoons full of salt mixed with 6 tablespoons of glycerin. Just make sure the salt is entirely immersed in the glycerin such that it is thick and wet but not diluted. Then I added about 30 drops of the eucalyptus essential oil and mixed them all up and store in a small bottle you see here.
Like I mentioned, the smell is almost similar and the texture is very close. I guess I can create the same look by adding coloring but really, what for? But jolly, this feels hot when I rub on my skin too and boy, my skin felt so silky smooth afterwards. It's not greasy too compared to another recipe I've tried using olive oil. So yeah, A BIG LOVE here!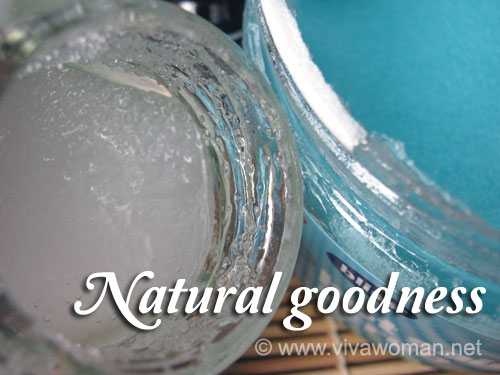 Use with care
I have no issues with the ingredients but I reckon that the mixture could be too strong for some skin type. So if you want to try this out, please use with care okay? Also, make sure your salt is fine enough and that you do not suffer any cuts when using this or the salt will sting your skin like crazy! Personally, I love using salt over sugar as a body scrub because salt do not attract ants.
And PLEASE, don't use this on your face!

Comments