Share: what's your nail color for this X'mas?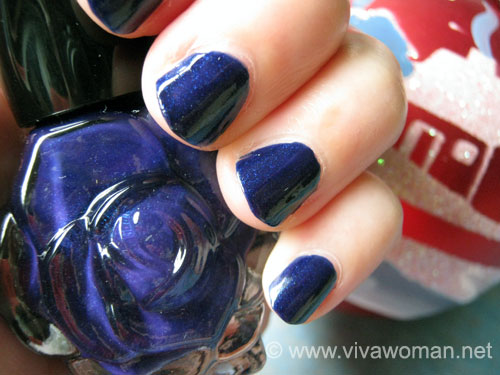 Am I having a blue X'mas or what? Yeah, but only on my nails! *wink* There is already so much red during this festive period and so I thought I've do with some interesting contrast via this navy blue Anna Sui nail color from my stash. Actually when I received this nail color in my goodie bag, it looked more like a purple blue to me. But now that I've applied on my nails, it's looking more navy blue. Definitely a pretty color!
Lovely rose scented nail polish
Anyway, this is the first time I'm using Anna Sui nail color and I have to say I'm liking the rose scent much. It's definitely better than the usual nail lacquer fume! But because it smells good, I have to stop myself from sniffing my nails too often as I'm not sure it's a healthy idea. Maybe I should just keep this color on my toenails as sniffing them would be quite a challenging feat – challenging for me to bend over to sniff them and challenging for me to bring up my feet to smell them all the time!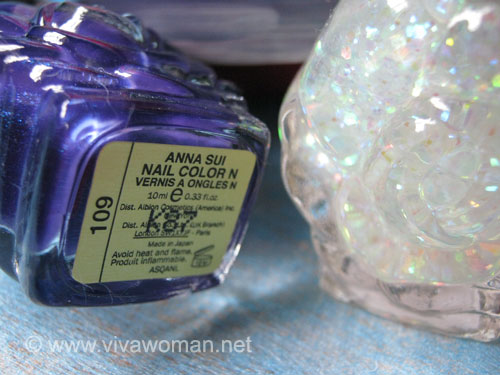 Anna Sui Holiday Collection nail polish colors
Besides this navy blue, you can also find holiday pink, sparkle gold, carnival orange and carnival clear in the Anna Sui Holiday Collection of nail colors. And they are retailing at S$24 each.
So ladies, are you wearing any nail colors this X'mas? And what is the color on your nails?
Comments