Deep blue Lapis Lazuli handmade jewelry set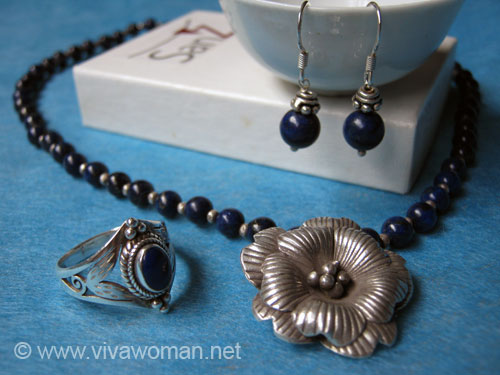 I've been gifted with a number of goodies lately and one of them came from my bestie. She has always been making handmade jewelry and recently decided to embark on a new project, in which she acquired quite a lot of Lapis Lazuli semi precious stones from Afghanistan. So she made me a set of simple necklace with earrings to match out of the deep blue stones and 925 silver.
Matching ring
Blue is not a color I wear that often. In fact I have a pair of blue earrings that I bought a year ago but haven't the opportunity to wear because it matches none of my apparel. However, because these are such deep blue, they go quite well with some of my dresses. And I realized, I have a matching ring that I bought from Bali some years ago to match!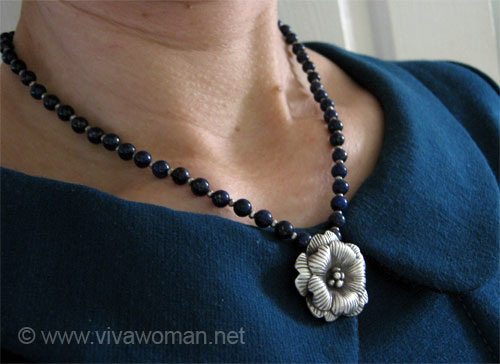 A holy and imperial stone
Lapis Lazuli was apparently, a holy stone. In ancient times, Lapis Lazuli was known as Sapphirus, and I understand that the Ten Commandments were carved on tablets of Sapphire, which was allegedly Lapis Lazuli. It was also said that God's throne is also carved from this rock. Lapis lazuli is also an age-old material in China, having a history of over 2400 years and used exclusively by the imperial family.
Okay, holy or imperial, I love this jewelry set. Simple but serves me very well. If you like to see more of my friend's work, check her blog here. She's into creating her own silver and gold jewelry from scratch too and I will share them when I get a chance.
Comments