My new fluttering eyelashes thanks to Novalash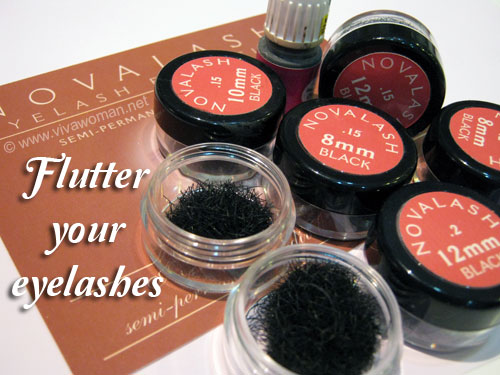 Hello Vivabellas! What new beauty treats or products did you get this new year? Well, for me, I went for an eyelash extension and got myself brand new fluttering eyelashes! Well, even I was surprised at my decision to do this, considering I am someone who repelled against wearing falsies and the one time I had them on was during my wedding but I actually tore them off as soon as the makeup artist was out of sight. Ha! So should I say vanity and curiosity got the better of me this time and since I didn't have to pay for the service and was promised that I won't emerge from the extension looking remotely like barbie doll, I decided to give it a shot.
Lightweight lashes that are applied lash-by-lash
My eyelash extension was done at Lolita, the only store in Singapore that offers NovaLash eyelash extensions. This extension approach is special because instead of the usual clustered lashes used for most eyelash extensions, here we have semi-permanent individual lashes meticulously applied lash-by-lash, bonded with medical-grade adhesives, by certified professional NovaLash extensionists. I haven't done any eyelash extension before so I can't make any effective comparisons in terms of the lashes. However, my bestie who also had the same Novalash extension done on her eyelashes confirmed that Novalash lashes are very light. She had learnt eyelash extension some time back so she definitely knows more than me.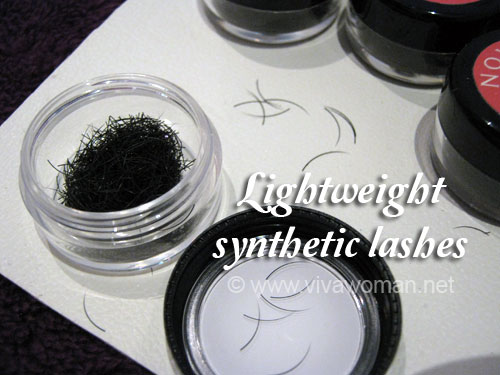 Advantages over cluster lashes
Besides being weightless, Novalash eyelash extension technique allows natural lashes to grow and thrive. Compared to the usual cluster lashes that are commonly used in the eyelash extension market, Novalash eyelashes have to be applied lash-by-lash. Hence, without several natural lashes stuck together to a cluster, this would not cause a faster growing natural lash to pull out slower growing lashes from the root and then causing permanent damage to our eyelash follicle. Additionally, the Novalash eyelash extension technique does not clog our eyelash follicle as no adhesive is applied to our eyelid. This is why this technique ensures no "poking feel" after the extension is done. In fact, I would say I don't even feel like I have eyelash extension unless I touch it. And those concerned about product safety would probably be pleased to know that only formaldehyde-free, pharmaceutical-grade lash extension adhesives are used.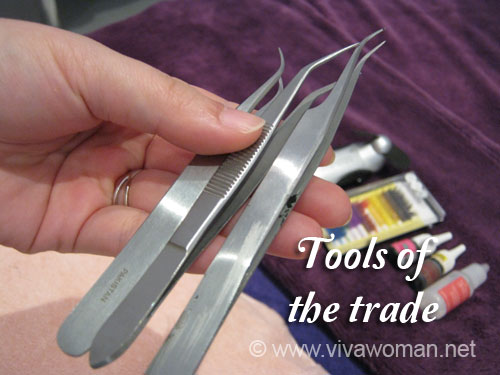 Application techniques of the eyelash extensionist
I used to think that eyelash extension would make my eyes look very unnatural but apparently, I've been mistaken as I didn't realize that we can still look natural through the choice of eyelash extensions as they come in different texture and length. Interestingly, I found out that how the lashes are adhered on our natural lashes also makes a difference. Okay, I learnt of three techniques at Lolita – top, bottom and side – but I only remember that we can get fuller looking lashes when the extensionist bond the lashes on the side of our eyelases. I can't quite remember the results from the other two techniques now.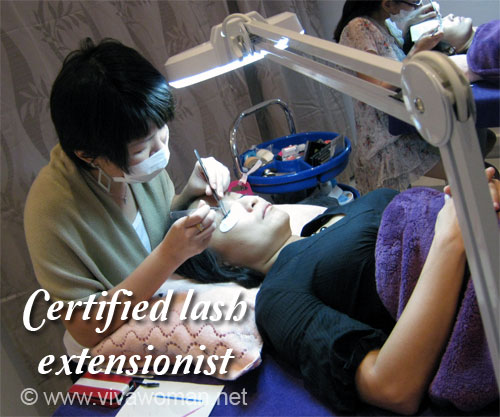 Eyelash extension cycle
Apparently, the Novalash eyelash extension can last about 4 weeks based on our own natural lash growth cycle if properly cared for. Thereafter, you can maintain the look via touchup services. The reason why this extension can last longer is because the extensionists extend based on the new growth of our eyelashes, rather than extending using our matured lashes.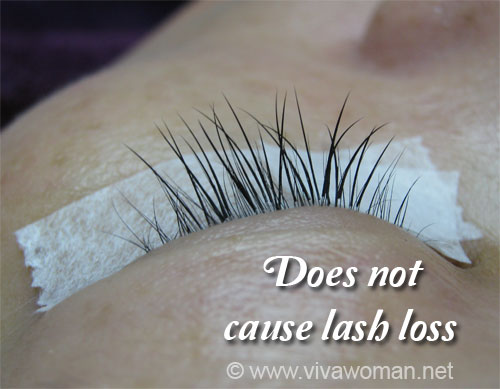 Care for the Novalash eyelash extension
I do like the new look I have but I have to say I needed time to get used to them. Although I felt like I had nothing on now, but as soon as I'm washing my face, I can feel them on my eyes. It took me a while to get used to the idea and the good thing is, I don't wear a lot of eye makeup and so I don't need to use a special eye cleanser because I was told I should not use an oil product near my eyes as that would damage the extensions. In addition, if you have your eyelash extended, make sure you don't rub and scratch your eyes!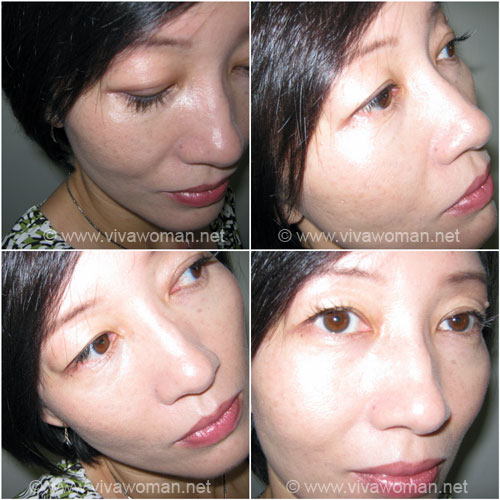 Price menu
Okay, here are the prices for the Novalash eyelash extension:
Natural lustrous 60 lashes @ $159 (60mins session) First trial @ $89 nett
Promotion : Save $245 when you purchase 5 session at $550
Glamourous 90 lashes @ $199 (90mins session)
Promotion : Buy 3 session and get 4 free touchup session worth $276
Touchup/Refill 30lashes @ $69 or 40 lashes @ $79
Lolita is located at 6 Raffles Boulevard #B1-12 Marina Square (direct access from Esplanade Exchange). You can also look up their website or contact them at 6338 9981 or SMS 9683 7339 to find out more. And if you like to see more of my pictures, look them up on my Facebook page here.
Comments