DIY Beauty: make your own eyelash growth serum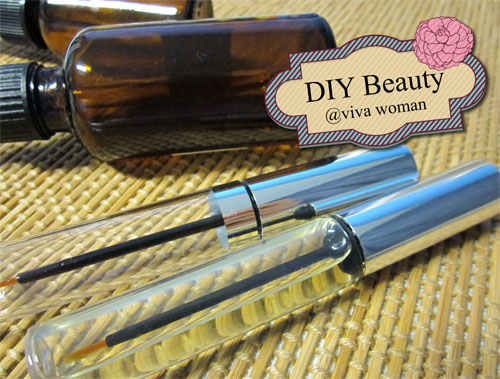 I'll love for my eyelashes to be longer but the truth is, I am very lazy when it comes to applying anything on them. However, surprisingly, I noticed that my eyelashes hardly drop and I seem to be growing new lashes on my lower lid, where there were no lashes in the first place. At first I thought it was due to the eye gels I was using but it was later that I realized it's likely due to the facial oils I've been using daily, both day and night. Well, that's not surprising, considering that a number of oils do help promote hair growth.
Oils nourish hair follicles and promote growth
The most popular oil to promote eyelash growth has to be castor oil, which is said to promote growth as well as help make the lashes look darker. Another one is coconut oil. I've also learned that sweet almond oil, olive oil, jojoba oil are also choice candidates to promote the growth of eyelashes because they will nourish the hair follicles and promote growth. Camellia oil and vitamin E oil are also used in some of the recipes.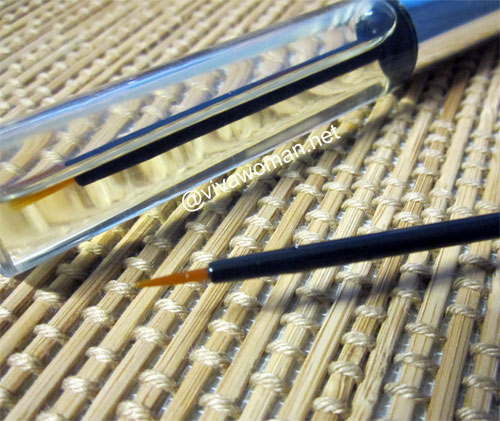 Use one oil or a mixture of different oils
So if you want to try something more natural to grow your lashes, try making your own! You can choose the easiest way out by picking just one of the oils I've mentioned to apply to your lashes every day. Or you can do a mixture of some of these oils – mixing them in equal parts and storing them. For example, mixing equal parts of sweet almond oil, olive oil and castor oil. And if you have an empty lip liner container like what I've shown here, you can store your mixture in the container. Otherwise, store the mixture in an empty bottle and apply the serum to your lashes with a clean mascara wand or a cotton bud.
Any eyelash growth serum recipe to share?
Game for this? Or maybe you're already using a DIY eyelash serum? Well, it's certainly a more natural recipe to grow your eyelashes but it may take a longer while. I've noticed that my eyelashes are stronger but they haven't grown longer. But that's pretty impressive already, considering I didn't apply the oils directly on my eyelashes.

Comments