Double duty handbag & holiday nail polish color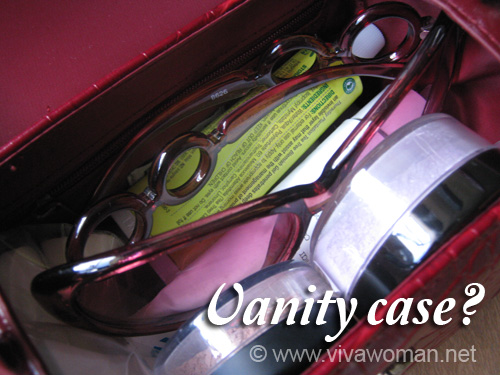 If you are a fan of Viva Woman Facebook Page, you might know that I'm away on a shopathon sponsored by Lenovo. I'm in Bangkok with my bestie and we'll be combing a number of the favorite shopping malls and markets. I've also brought along a Lenovo Ideapad Y460p and so for the next few days, you'll hear from me as I would be blogging on the trip.
Anyway, I was looking for something protective to pack some of my cosmetics and stuff when I noticed my little red Perllini handbag, which complimented my red shoes pretty well. I hardly use this bag because it's really too small to serve me well on most occasions. So it was lying on top of the cupboard collecting dust.
But hey, it's pretty handy as a vanity case. Okay granted, it does not come with any compartments but I'm good with it this way. I can pack all my makeup items in it and there are still room for my sunnies! And I really like the fact that it's almost like a hard case so it'll protect my little glass bottles.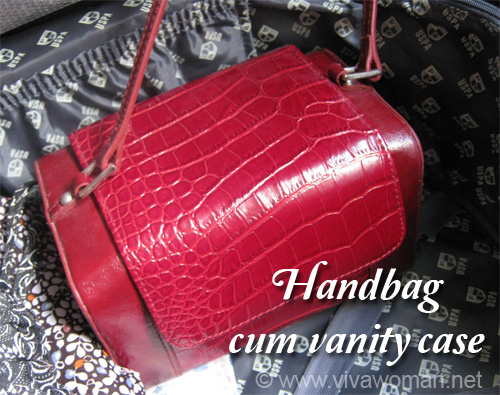 It's really quite small and so it fits snugly in a corner of my suitcase. And since it's actually a handbag, it comes with a handle and so is really handy. I likey! (#k8SjZc9Dxk_#k8SjZc9Dxk)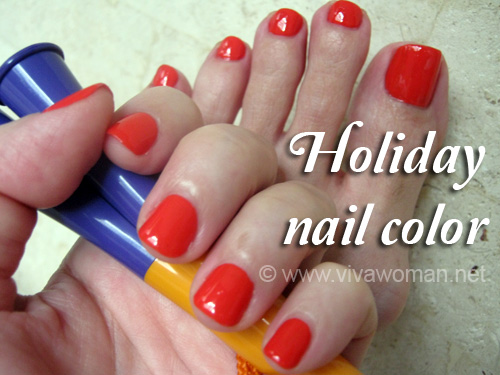 Before I go, let me show you what I'm wearing on my nails during my trip. A really bright orange! I read that orange makeup is in and I thought I should jazz up my nails with this funky bright color. Anyway, it's an easy color to coordinate with most of the outfits I brought along.
I'll be back soon with more updates and you might like to know that first minute updates can be received by subscribing to my RSS Feed or when you are a fan of Viva Woman Facebook Page. Typically, email updates are 24 hours later. (~_#k8SjZc9Dxk)
Comments