Share: which SPF number is good enough for you?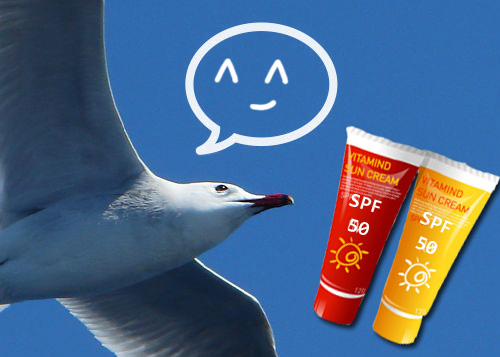 Okay, most of us know that sunscreen isn't just about SPF but face it, how many of us buy sunscreen based on a comfortable SPF number? Well, I do although I do look out for the active ingredients and my favorite is one with 18 to 20% zinc oxide only as that means the product offers broad spectrum protection against both UVA and UVB rays. If you like chemical sunscreens, then Mexoryl or Tinosorb are what you should be looking out for in the product as they are considered as photostable sun filters.
Marginal difference between SPF 15, 30 & 50
SPF stands for Sun Protection Factor and is a measure of a sunscreen's ability to prevent UVB from damaging the skin. If your skin burns after 20 minutes under the sun, using an SPF 15 sunblock will protect your skin for 15 times longer, hence providing protection of up to 300 minutes or five hours when you apply enough.  Another way to look at it is in terms of percentages. When applied properly, an SPF 15 filters out 93 percent of UVB, SPF 30 filters 97 percent and SPF 50 filters 98 percent.
SPF 15 is good enough
According to The Skin Cancer Foundation, most sunscreens with an SPF of 15 or higher do an excellent job of protecting against UVB. However, many people are under the impression that the higher the SPF number, the better protected their skin will be. But as you can see, an SPF of 50 only provides 1% more protection than an SPF 30 and I've learnt that any numbers above SPF 50 makes little sense.
Need to apply sufficiently
So SPF 65, SPF 75 and SPF 100 that I've come across are just insane as these numbers just give people a false sense of security. What matters is that you are applying enough sunscreen – at least a quarter teaspoon for the face – and that you are re-applying often enough under continuous sun exposure. So although technically, a sunscreen with SPF 15 would do a good job but it is better to choose a product with higher SPF as chances are, most people do not apply enough and this leaves them with an SPF rating far lower than what is on the bottle. I would think one with SPF 50 should be good enough for most people.
Share your magic SPF number
So which SPF number gives you peace of mind? For me, it's SPF 30 for daily wear and even a moisturizer with SPF 30 eases my mind somewhat. If I do head outdoors, than a sunscreen with SPF 50 would make me feel a lot more protected.
Comments