Share: what's your favorite skin care ingredient?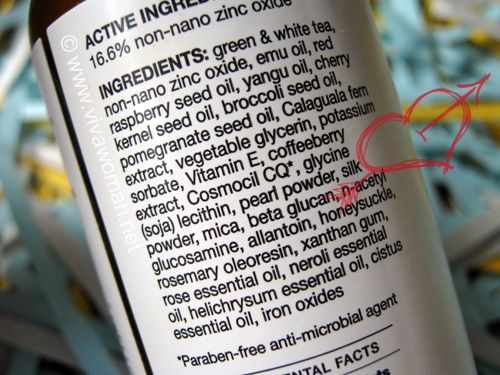 I know many of you who frequent this blog do read your ingredient lists or at least try to. So today's question pertain to that: do you have a favorite skin care ingredient?
Personal favorite
I have a few but the first on the list has to be L-Ascorbic Acid, known to be the only natural form of vitamin C in skin care products. There are other types of vitamin C in skin care products but L-Ascorbic Acid is a potent antioxidant proven to stimulate the synthesis of collagen, strengthens the capillaries and cell walls, as well as protect both beta-carotene and Vitamin E from oxidation. But while it easily absorbed by the skin and can stay for up to 72 hours, L-ascorbic acid can be irritating to those with sensitive skin. In addition, it is highly unstable and oxidize rapidly. Hence, it should be prepared and stored properly, otherwise Vitamin C in its oxidized form is of no benefit and actually promotes free radical formation causing damage to collagen and DNA.
Experience with the ingredient
I've tried making my own DIY homemade vitamin C serum with some measure of success but I don't quite fancy the smell. And currently, my favorite product with L-Ascorbic Acid is Marie Veronique Organics Skin Lightening Vitamin C Supplement, which I use about twice a week with a serum.
Results with the ingredient
My experience with L-Ascorbic formulations that are stable in formulation is that they reduce some of my lighter pigmentation and acne marks, even out my skin tone, and improve my skin's elasticity.  It is one that I can see almost immediate results upon application.
Other favorites
Other ingredients that I am fond of are Beta Glucan, Glucosamine, Niacinamide, Red Raspberry Oil, Sea Buckthorn Oil and Green Tea Extract.  I also like Zinc Oxide for my sun protection products.
What about you?  What would you consider as your holy grail ingredient in your skin care regime?
Comments