Share: your most expensive beauty splurge?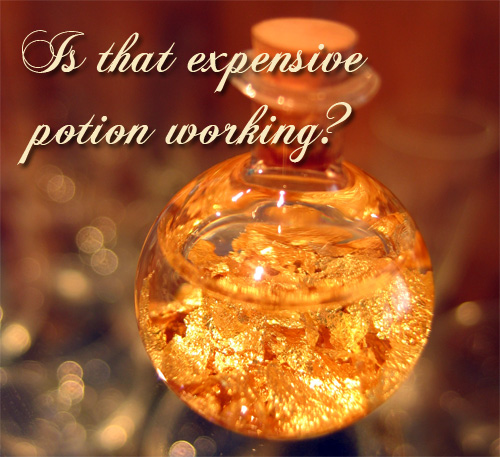 We've all heard or read it one time or another – expensive beauty products don't necessarily work better. Is that true? I've even read comparisons of many high-end brands with the drugstore brands. An example that comes to mind is Creme de La Mer vs Nivea. Because of the similarities in some of the ingredients, many have suggested that the former is overpriced and worthless and some have gone as far as to call it a hoax in the skincare business! So is it really true that the more expensive beauty products do very little for our skin in relation to their price tag?
Creme de La Mer vs Nivea?
Okay, I've tried both Creme de La Mer and Nivea and I have to say, they are not the same in terms of quality. Not all the ingredients are the same and also, even if the ingredients are the same, one will have to consider the quality of those ingredients and the formulation. Creme de La Mer is definitely more superior in terms of quality according to how my skin looked when I used it but having said that, I do concede it's far too expensive and you can probably find equivalent products at a fraction of the price. Let's just say, it's a nice splurge if one can afford it.
Pay for branding?
I think when purchasing expensive products, we should consider the type of ingredients, R&D, and clinical trials that go into formulating them. It irks me when I examine some of the brands that charge about S$200 for a product that is no more than a moisturizer. And their justification? "Oh, it's a house brand!" So yeah, all those advertising and celebrity endorsements are eventually paid for by us. But I would be more willing to pay for a product with some special patent technology over one that engages some celebrity spokesperson!
Exclusive formulation?
And not all beauty products are manufactured exclusively, which means to say, it is possible to find products of the same ingredients under different brands. However, these are more likely mass market products and ought to be priced more affordably. Others could have been manufactured exclusively for a brand and those are usually priced at a premium according to their marketing strategy. I think this group targets those women who feel that if the price of a product is too cheap, it ain't going to work well.
Additional certification?
Then we have the organic products that ride on the certification logos to charge a premium; whether they do anything better for the skin is another matter altogether.
Same makeup supply source?
Skincare products aside, have you also noticed how some of the branded makeup products are from the same source? I've had some Chinese sources emailed me directly with regards to their supply of makeup brushes and on closer examination, looked very close to the branded ones priced at a premium in the market.
Your most expensive buy worked?
My expensive beauty splurges are in the region of S$400 and they've worked well for me. In fact, one of them was the older formulation of La Mer Face Serum and it was probably one of the best buy I've ever had because the result was almost immediate. However, it was so costly I could not sustain it after a year or so. So ladies, what's your most expensive beauty splurge? Was it a skincare product, a makeup item or a fancy beauty gadget? And was it a nay, a meh or a yay?
Comments