Uniqlo's UV Cut: fashionable sun protection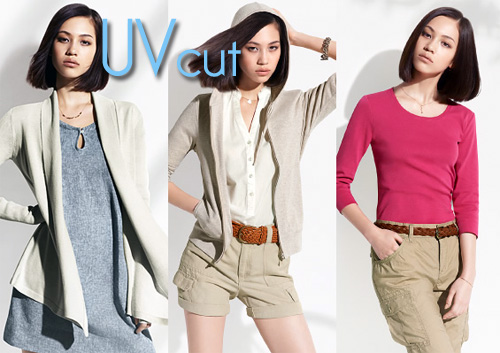 Till now, I still haven't scored one single item from Uniqlo. Like recently, I walked into their outlet at Vivo City, made a round, and left empty handed again. Nothing got much of my attention, although I did spend some time checking out their UV Cut collection. Apparently, even though some of the cardigans looked really normal to me, UV blocking capabilities have been added to the fibres to help protect the skin from UV rays.
Wearable sunscreen
Uniqlo has positioned these apparel as "Wearable Sunscreen" for women that cut 90% of the ultra violet rays. In fact, I was surprised to find the fabric of some of the knitwear really sheer and lightweight. But it seems that sun protection function is included even though the fabrics allow a lot of light to pass through. Very interesting eh?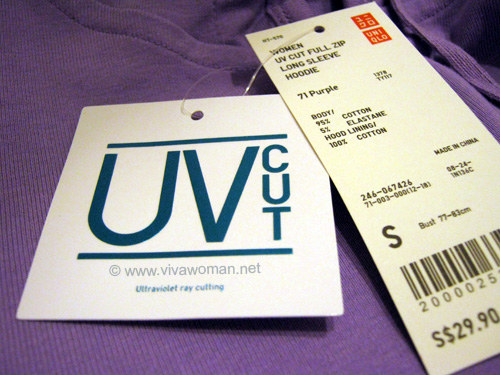 Variety in the collection
Actually, I've seen some of the UV Cut designs last year but they just didn't appealed to me. There are more choices this season – hoodies, t-shirts, shirts, cardigans and stole cardigans – with reasonable prices. But still, I didn't get any. Maybe I just wasn't in the mood. Maybe I'll grab a cardigan another time as it should make a good addition to my arsenal of items against the oppressive sun rays!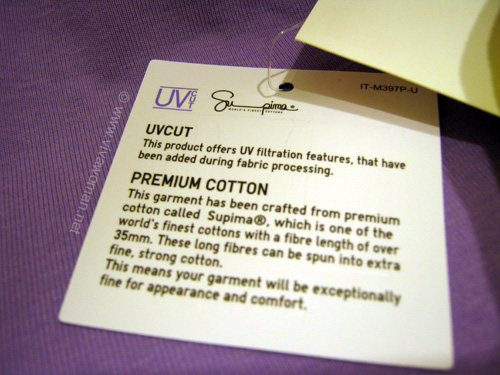 UV cut feature in bra
Oh, I also learnt that Uniqlo's new Dry Lux Bratops also include a UV-cut feature (UPF50+) to help reduce exposure to potentially harmful UV rays. Hmm…sun protection for boobies. So considerate ah? Heh. (~_#k8SjZc9Dxk)
Comments