Uniqlo Bra Top: a snug top worn without a bra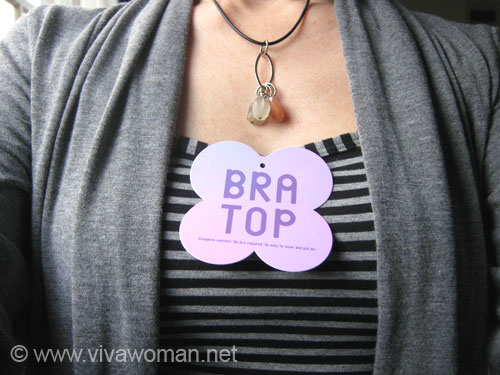 After declaring that I never seem to be able to get anything from Uniqlo, I've managed to score some items from the store during the past two months afterall. I know, it just had to take me so long to find something from the store and I attribute it to the fact that I just never bothered to look hard enough. So now I realized, Uniqlo is really quite good to stock up basic stuff – like this bra top.
The best part is that I've seen them around whenever I visited the store but because I was always breezing in and out, I never took time to check them out until recently. And another thing is, I am not fond of wearing anything sleeveless. Yes, over the years, I've developed an aversion to anything with spaghetti straps or even tank tops for that matter. But funnily, after reading ParisB's post, I was convinced that I should own four of them all at once. Ha. Never underestimate the power of blogging – yes, coming from the mouth of a blogger myself.
If you like wearing tank tops or camisoles and hate wearing strapless bras, then the Uniqlo Bra Top is perfect for you because it's a top that comes with a built-in padded bra. If you watch this commercial starring Chiaki Kuriyama‏, you'll notice that instead of pulling the bra top down from over her head, it is best worn when the wearer steps into it, slides it up over her hips, and pulling the straps over and onto her shoulders. Interesting?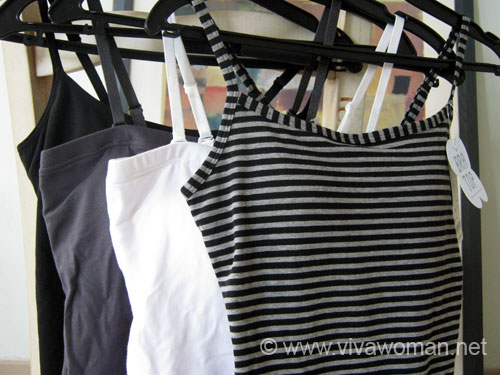 I'm not going to discuss anymore on the merits of wearing the Uniqlo Bra Top because they're pretty obvious. But I'll definitely like to see more designs other than the tank tops and camisoles. I know there are dresses but they don't get me so much; I'm looking forward to seeing tops with different designs rather. I've got four currently and the thing is, I've not actually started wearing them out. I wear size M and the fit while comfortable, is not flattering when I wear the top alone. I can see the fats oozing out near my armpits and so I must wear them under something – like an oversize top or a big dress. To wear them on their own, you really have to be model thin and quite flat on the top.
Uniqlo bra tops retail at S$29.90 each in an assortment of colors but was on promotion at S$19.90 the last I checked.
Comments