New Mexoplex and nanoparticles in sunscreens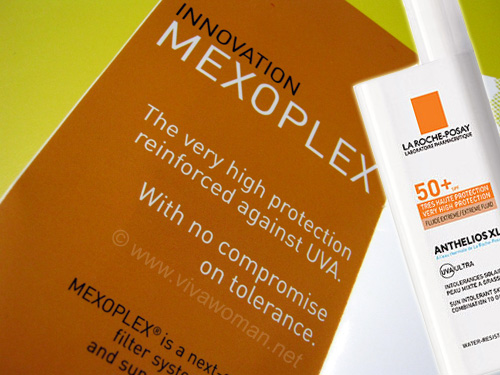 I haven't been using chemical sunscreens for awhile and as a matter of fact, have stopped looking at products in that category. But I found a La Roche Posay pamphlet in one of the pockets of my bag and after taking a quick glance, realized that the company has introduced a new filter system called Mexoplex in their Anthelois range, which is a brand new synergistic combination of Mexoryl and Tinosorb together with Eldew, a photostablilizing oil. The new range has been introduced for awhile now but it completely miss my radar until now.
Higher PPD rating
According to the company, this makes Anthelios more effective in UVB/UVA protection with a PPD rating of 38 (an increase of 10points over the previous formula). On top of this, chemical filters in the formula are reduced by 15% making it very suitable even for the most sensitive skin.
Extremely photostable
I'm kinda excited by this new filtering system because I've highlighted both Mexoryl and Tinosorb as effective sunscreen ingredients in my post on the best and safest sunscreen ingredients. Eldew is something new to me though and I could not find too much information about this ingredient.
Suitable for those with sun intolerance
This range is non-perfumed and paraben free and is designed to protect skin against UV rays and meet the needs of patients prone to sun intolerance. Anyway, when I checked out the range at the counter, I could not see much highlight on Mexoplex on the actual products or maybe it was so inconspicuous, I just missed the info. Anyway, the range can be considered if you do not mind chemical sunscreens because of the high level of protection; it's one of the brands I'll purchase for my husband.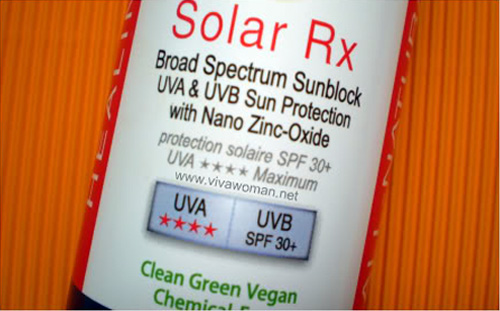 Nanoparticles are not quite as harmful
In another sunscreen related news, nano-sized particles in sunscreens have been in the news again. These particles are made of zinc oxide or titanium dioxide and hence, it applies to most of us who use mineral sunscreens. This time, an article published in the weekly newsmagazine of the American Chemical Society named Chemical & Engineering News (C&EN) has revealed the effects of nano-sized particles that have been used in sunscreen products and its benefits outweigh the "theoretical risks" caused by them. (source)
Not so fast
Yet, scientists continue to worry that these nanoparticles, which are measured in nanometers, might be dangerous to human health. They say these particles have fundamentally different physical, biological and chemical properties than their larger counterparts. (source)
My stand
I know some of you are keen to try sunscreens with nanoparticles because they basically offer better coverage without any traces of whitecast. Recently, I was also asked about my stand regarding this issue. Well, I've used sunscreens with nano-size particles but I no longer use them for the simple reason that there are plenty of alternatives. I mean if the ingredient is controversial and I have choices, why do I need to take chances?
Comments