Color swatches for MVO sun protection products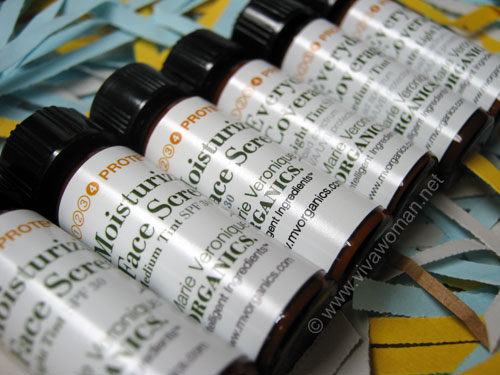 Okay, I get quite a number of emails asking me for advice regarding the choice of tints to pick for Marie Veronique Organics Moisturizing Facescreen as the color swatches are not available on their website. I was told they will be putting up a video about that soon but meanwhile, here's my post that you can use as a reference. And since I've just reviewed the Marie Veronique Organics Everyday Sheer Coverage and they do come in different tints and so I'm including them here too.
There are three choices of tints in the MVO Moisturizing Face Screen and four choices of tints in the MVO Everyday Sheer Coverage. They've just introduced a dark tint to the MVO Everyday Sheer Coverage but I don't have the sample so I won't be showing that here.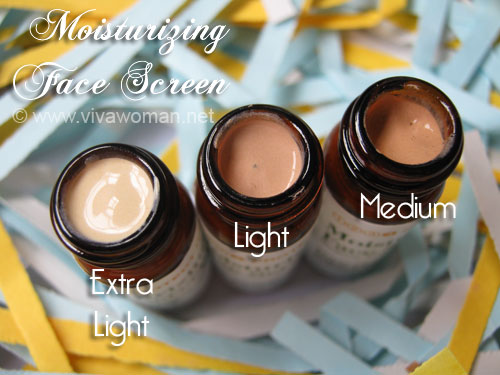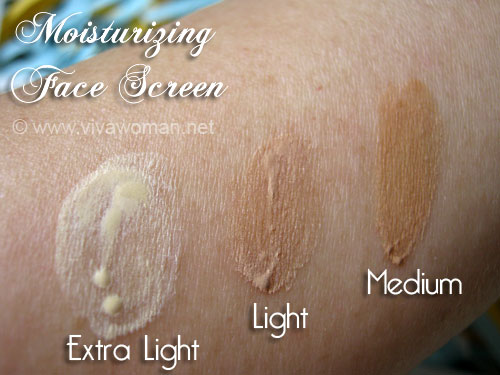 Moisturizing Face Screen tints
So here are the color swatches. I have fair skin and the Extra Light Tint is what I use. It leaves a slight white cast for me but I actually like it because it serves as an ideal makeup base for me. I've tried Light Tint before and it's perfect for my skin. However, depending on what foundation I use, sometimes my skin tone can turn out looking slightly darker.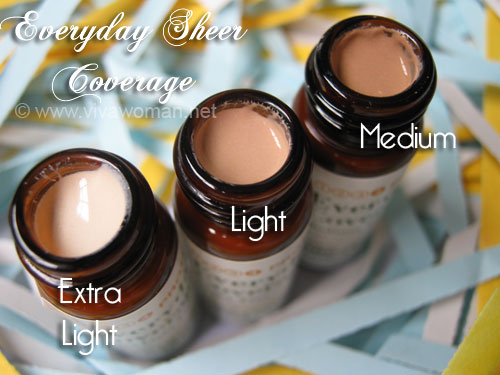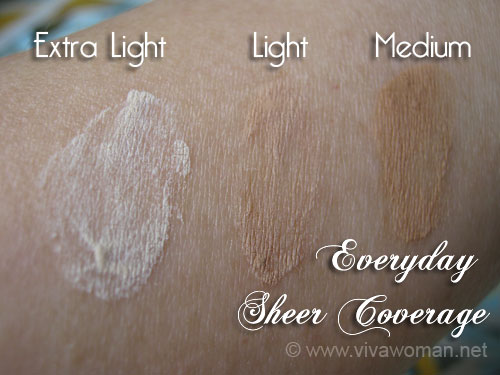 Everyday Sheer Coverage tints
The MVO Everyday Sheer Coverage spread a bit better than Moisturizing Face Screen and hence, the Extra Light Tint does not leave any traces of white cast on my fair skin. The Light Tint almost blends in to my skin as well and I can barely notice the tint. Now, besides the Medium Tint, Everyday Sheer Coverage also comes in Dark Tint and it is for those with dark skin tone.
Drop in minimum amount to enjoy free international shipping
For those outside of USA, do note that Marie Veronique Organics has dropped the minimum for free shipping to US$175. So if you order something like the Anti-Aging Kit, you would already enjoy free shipping.
Comments