DIY Beauty: creamy coleslaw mask for the face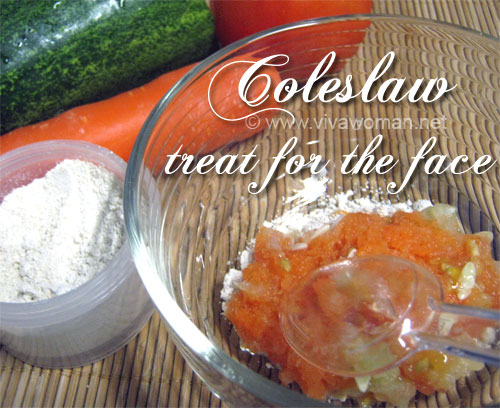 Do you like eating coleslaw? I love them and they're usually my choice of side order. Okay, I know, some people are going to say that coleslaw isn't healthy but it's not like I eat them every day. But I can use a coleslaw face mask more frequently though. So today, instead of putting coleslaw into my mouth, I shall show you the coleslaw I put on my face.
Variety of different ingredients from the kitchen
I decided not to use cabbage but to make do with what is available in my fridge. So I found carrots, cucumbers and tomatoes, which are perfect ingredients for my coleslaw mask as all of them are full of vitamins and antioxidant properties. Cucumber is great for its astringent and soothing effects, on top of its anti-inflammatory actions and skin tightening properties. I've also found it to provide some skin brightening effects. Tomato contains vitamin C plus an acid that removes dead epidermal cells while carrots can enhance your skin complexion, giving it a natural healthy glow.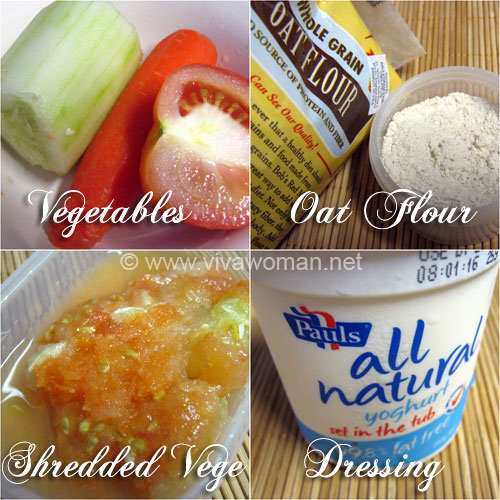 No mayonnaise for the dressing
I also included oat flour because it is my favorite ingredient (and I have like a big pack of it). And I decided to use yogurt for the dressing as its lactic acid and enzymes soothes, softens and hydrates the skin, and it also provides excellent cleansing properties. This recipe is super easy to make but you will need to do a bit more work by shredding the vegetables before you can mix all the ingredients together.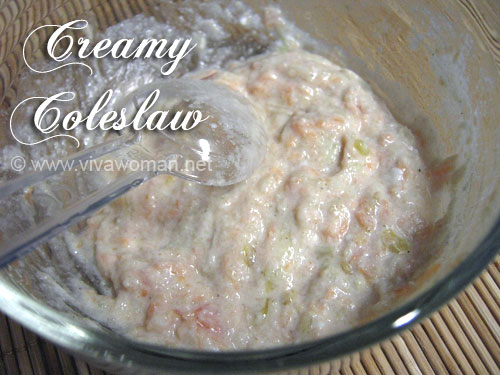 Indication of the amount of ingredients
In terms of amount, I think I added like 2 tablespoons of oat flour, one tablespoon each of the shredded carrot, cucumber and tomato together with one big heap of yogurt. Actually you can add any other ingredients you deem fit like honey or milk if you like. I basically decided to use what I have. And here's the vegetable shredder I use, especially bought for my DIY concoctions.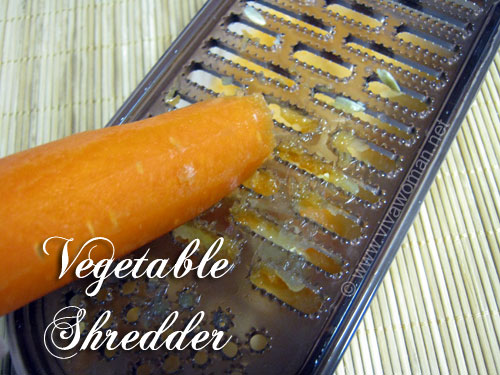 Soft and smooth complexion
This recipe is great for those with combination to oily skin and I found it best to use when chilled. After you have washed your face, put this on as a face mask for around 10 to 20 minutes before washing off. You will find your skin soft and smooth immediately after and you can proceed to moisturize your skin as per normal. Personally, it's a variation from the usual yogurt and oat flour face mask I've been using and I like that the vegetable mask the strong smell of the yogurt somewhat.
So anyone gamed for some coleslaw face mask?
Comments