DIY Fashion: Raphael's Angels watch choker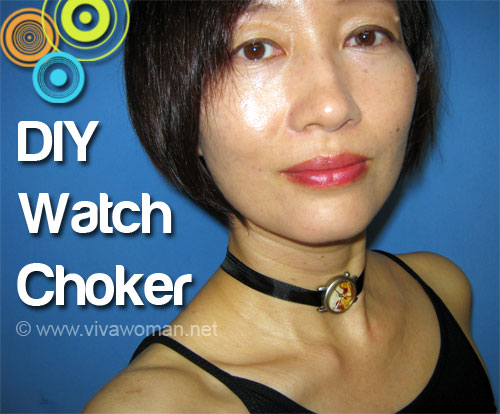 I was clearing my storeroom and found my box of old watches. Well, not limited editions or collector watches but watches I wore back in my younger days. Then, I was fond of fashion watches, especially Swatch and Benetton watches and I basically couldn't bear to throw them away. But they've been kept for so long and some of the plastic straps have become sticky due to the humidity. But because the watch faces still look and feel fine, I decided to recycle some of them; one of which is the Raphael's Angels, a non-branded watch someone bought from Paris.
Easiest DIY fashion idea ever
Because the watch face is pretty heavy, so it would be quite difficult to hang with a chain. So I opted for the easy way out and use a black ribbon. Oh, this must be the easiest DIY fashion idea I've come up with by far!
Minimal tools and material used
Actually I only used two items; a pair of scissors and a long ribbon. The pair of scissors to cut the straps and the ribbon to hold the watch face. That's it!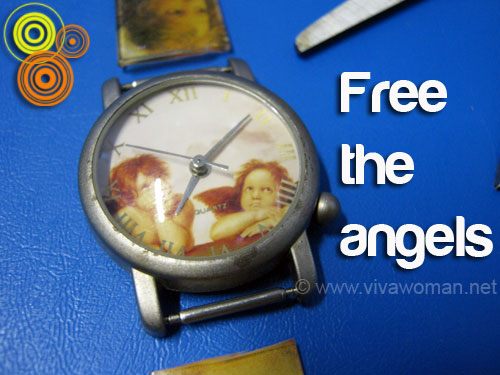 Just tie
I suppose I could make it a bit more complicated by using some sort of chains to hold the ends of the ribbon but tying them is so much easier and anyway, I've seen many ribbon necklaces on retail that are made this way too.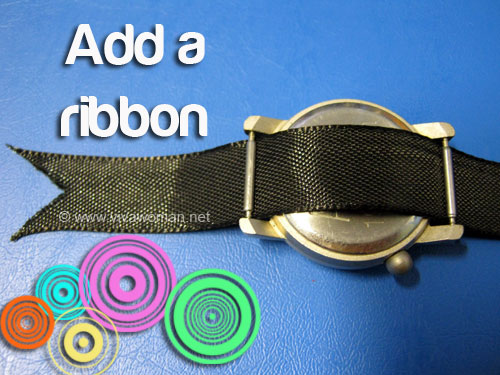 Picture tutorial on Vivawoman FB page
The great thing about this DIY watch choker is, I can use different colors of ribbon to suit my outfits. No hassle whatsoever! To get a better idea of how to create this, check out the full picture tutorial on Viva Woman Facebook Page. Enjoy your weekend everyone and be blessed by an angel!
© www.vivawoman.net copyright notice ☺
______________________________________________________________
Comments