Guest picks: top fave natural skin care ingredients
♥Guest Post♥ Today's post is by Suzie Saw, a writer who loves nature, animals, making clothes, dressing up in them & waiting like a preying mantis for "50% off!" emails from online skincare shops to land in her inbox.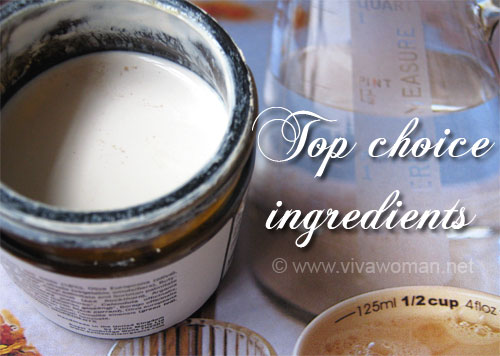 With natural skin care growing extremely popular these days, it seems that every other product has a "contains natural ingredients" sticker on it. But just because something's natural doesn't necessarily mean it's great for your skin. Before you rush out & buy something just because it has a leafy design on the bottle, it's good to do a little research on the ingredients – to make sure you're really getting your money's worth & truly protecting your skin from harmful chemicals. Since you probably have better things to do than Google plant extracts for hours, here are my top four. They solve dryness, spots, itching, irritation & cell deterioration – at least one of these is a problem for each of us.
Avocado & avocado oil
Great for your skin whether you eat it or smear it on your face, avocado flesh is packed with Vitamin E, which aids tissue recovery, helps fight infection & acts as an anti-oxidant, sweeping up those free radicals that we hear so much about but don't really understand (they trigger cell death). It also contains Vitamin K, essential for healing cuts & bruises, & B vitamins, which maintain skin, hair & muscle tone. A diet rich in avocados even lowers your cholesterol levels. Avocado oil, obtained from the fruit's kernel, is excellent for smoothing & softening the skin.
Beta glucan
The active ingredient in oats, which have long been used to soothe itchy, dry skin conditions. Even a handful of oats in your bath will moisturise your skin (put them in a little fabric bag or clean sock to avoid sitting in porridge) & any product made from oats should leave you feeling silky smooth. Beta glucan also encourages collagen production & cell regrowth, so it's good for more than a quick fix.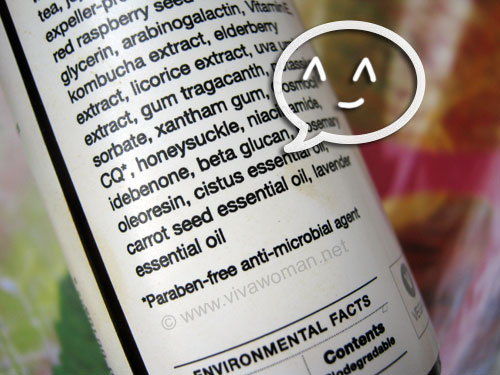 Sodium lauryl sulfoacetate
It doesn't sound very natural, but this is made from coconut & palm oils. Nearly everyone knows, now, that sodium laureth sulfate – also made from palm oil & used to make cleansing products foamy – is a skin irritant. This is because its molecules are small enough to enter the skin. There are various less harmful replacements coming into use, many with similar names. Of all those I've experimented with, particular on my scalp, which is very sensitive, sodium lauryl sulfoacetate has been the best. Its molecules are much larger than SLS molecules & can't enter the skin to irritate it. It's also less heavily processed, & more gentle – & it's still foamy.
Willow (salicylic acid & salix alba)
They've been using willow extract in anti-spot treatments for a long time – it's one of those ingredients that's suddenly being promoted as "natural" even though it's been there all along. It's anti-inflammatory, cleansing & gently exfoliating, & in my experience has always done the trick, getting rid of pimples in 24-48 hours. Make sure you avoid using it too much, especially if you're applying a concentrated serum, as this can make your skin go crispy, sensitized or sore. If you use a willow/salicylic face-wash, try to alternate it with one that doesn't contain any, or even save it to use when you're actually having a break-out.
Are any of these four your favorite too?
Comments