Share: do you use facial blotting paper regularly?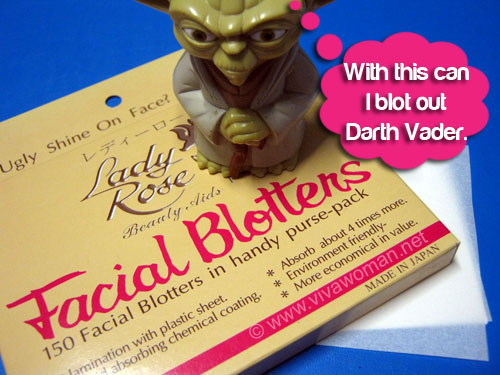 I used to buy tons of Clean & Clear Oil Absorbing Sheets more than 10 years ago. It was like, a must-buy beauty item for me then. However, I bought it more because I found it fun to see the oily stains on the sheets and not because they actually helped control my facial oil. Then I stopped purchasing them especially after a male colleague suggested in jest that a roll of paper towels is cheaper and way bigger to soak up all on the oil on my face! Well, that was funny but in hindsight, there was some truth in what he said too.
Do not blot your face excessively
But I'm so glad I no longer use Clean & Clear blotters because I've recently found out that they contain mineral oil and ultramarines, amongst other ingredients. Anyway, I no longer have any facial blotters in my bag. I've found lesser need to use them over the years and even when I need to blot off excess oil, a piece of tissue paper can do the job too. I've read that its not advisable to use such blotters excessively as they can contribute to more oil secretion because a dry face will produce even more oil to counter its extreme state of dryness.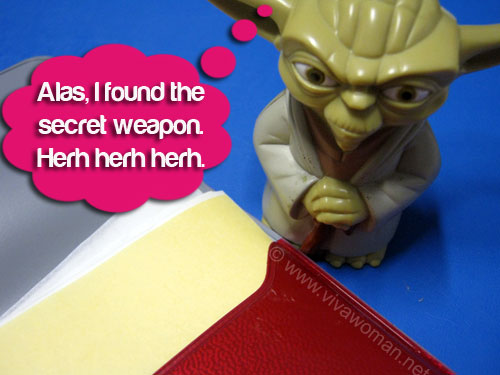 Other options to blot out the shine
I guess there is no harm in using facial blotters sparingly. I still use them once in awhile, especially if I come across interesting ones like the Tatcha Aburatorigami Japanese blotting paper. In fact, they did help my makeup look more matt. However, like I've mentioned, a piece of tissue paper is good for me. Joyce of Atelier Beauty also shared that the napkins at Starbucks make great facial blotters and I've read of others using toilet seat covers and coffee filters to do the same job.
Your say
So do you use a facial blotting paper daily? Is there a brand you particularly like? If not, how do you keep the shine on your face at bay?
Comments