Share: er…let another female touch your bosom?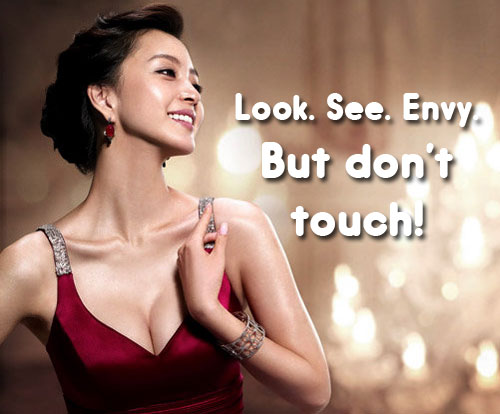 Recently, I was invited to go for a special treatment, which is supposed to flush out the toxins in the fatty tissues of the breasts using a combination of products and massages. Part of the objective is to keep the bosom healthy, and part of it is to boost them. Of course the therapist who will be providing the treatment is a female but I was quite uncomfortable with the idea. I think I might have gone for spa treatments involving body wraps and so I'm not that shy about having another woman see or touch my body but this is something else altogether as the focus is obviously on one particular area mostly, for a prolonged period.
The discomfort is probably akin to those going for a Brazillian wax but the feeling might be a little different considering that someone going for a Brazillian wax probably have more fear of possible pain, rather than embarrassment. In fact, I don't think the breast treatment is painful as the process involves cleansing, massaging and nourishing and it'll probably take a good 30 to 45 mins.
So I thought I'll open this discussion up and see what you ladies think. Would you go for such a treatment? Are you comfortable with idea of having another female massage your bosom for do you feel it's kind of awkward too?
Comments