Carotenoids: oral & topical use of beta-carotenes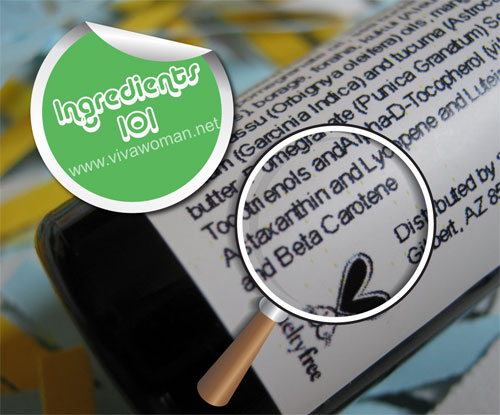 Carotenoids are a class of antioxidants that protect the skin from environmental stressors, in particular, from ultraviolet damage. There are hundreds of carotenoids, and this week, I'm going to share with you new stuff I've been using, both orally and topically under this family. Kicking off today, I'm going to introduce you to beta-carotenes, which are found in many fruits and vegetables such as carrots, peas, broccoli, pumpkins, peppers, spinach, green lettuces, and orange fruits like apricots, cantaloup melons, peaches, nectarines and papayas.
Oral supplementation
I've probably mentioned a couple of times that ingesting food containing beta-carotenes can help protect our skin against the sun. I've noticed that to be true because I was taking a supplement containing this for about a year and I did notice a difference to my skin tone. In fact, studies have shown that beta-carotene supplementation protects our skin against sunburn but the protection required a minimum of 10 weeks of supplementation to show effects. (source)
Beta-carotene is also proven to be very safe, as evidenced by its widespread use in the treatment of photosensitivity. The only side effect reported to date is mild gastro-intestinal disturbances (source). However, I understand that excessive intake of beta-carotene can lead to a yellow-orange pigment of the skin that appears similar to jaundice. Good thing though that my daily supplementation of beta carotenes has not caused my skin to become yellowish although this is not the case with topical application.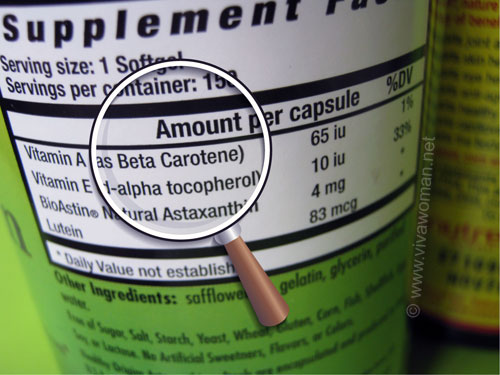 Topical application
I was very excited to find a study that shows topical application of beta-carotene is great for those with melasma, which means it is also effective for pigmentation (source)! In fact, the study showed that topical application of beta-carotene lotion appears to be effective and safe for melasma although it did qualify that long duration of the treatment is associated with better result. Additionally, I've also found data to support that topical beta-carotene protects against infra-red-light-induced free radicals (source).
Which is better?
However, there are some disadvantages to topical application over oral supplementation. It seems that most carotenoids are not stable when exposed to air and light, and will immediately oxidize, losing their antioxidant and protective capacity. Carotenoids are also considered impractical for use in skin care products because of their orange and red colors and this is why I mentioned that topical application has given me a yellow skin tone although it is temporary and can be remedied with other products.
Tomorrow, I'll cover another form of carotenoid that I'm even more excited about – so stay tuned!
Comments