Share: would you consider permanent makeup?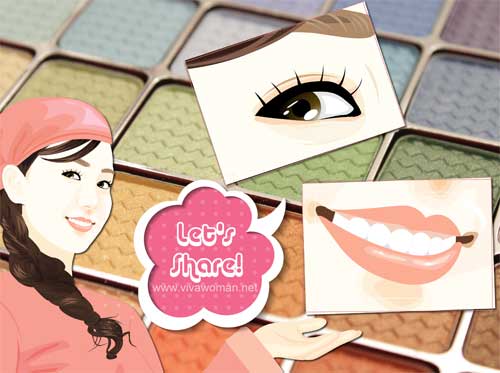 Do you use makeup regularly? It's pretty time consuming isn't it? I mean, even the most basic makeup needs at least 5 minutes of your time. So wouldn't it nice if you don't have to apply makeup and still look great the moment you wake up from your bed? Well, this is actually possible if you've got permanent makeup on. Yes, makeup that you cannot wash off with just cleanser and water. Just imagine the amount of time you can save on applying and removing makeup to your eyebrow, eyeliner and lipstick!
In fact, we have quite a number of salons offering eyebrow embroidery in Singapore. I have friends who have gone for such services and seem to be satisfied with the outcome because they claim that they don't have to draw their eyebrows every day! Other than eyebrow, permanent makeup usually consist of eyeliner and lip color and according to the wiki, is defined as a cosmetic technique which employs tattoos as a means of producing designs that resemble makeup to the skin of the face, lips, and eyelids. Such tattoos are irreversible and I know for a fact that those who have taken up eyebrow embroidery need to have them touched up regularly.
I have never considered permanent makeup although I have to admit that I find the idea pretty appealing. The reason is because I think such makeup would look great when one is younger but I'm not too sure if they'll still look presentable as one ages. In addition, some of the horror stories of blotch up jobs did scare me somewhat. So what about you? What do you think of permanent makeup? Would you consider getting them? Or have you tried them?
Comments