Share: would you support this blog if I'm not writing?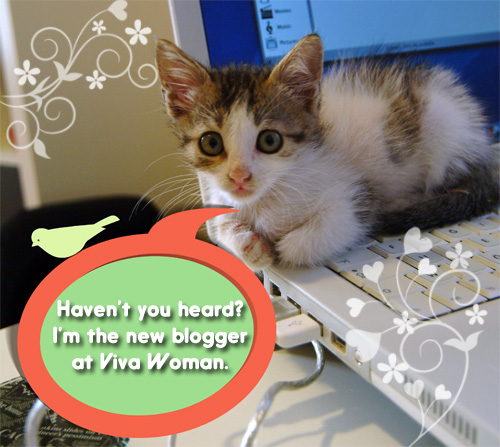 Hello everyone! I've been feeling slightly challenged coming up with this post without making it sound like it's a farewell message from me. Okay, to set your heart at ease, this is not a farewell post but rather, it's one to prepare you of some upcoming changes at Viva Woman. This is something I've actually been planning for quite a while now, but just that it has not been put into action as yet. However, due to some new developments that are in the pipeline, this is about the right time I start to implement this.
Besides occasional guest bloggers, many of you are used to reading my posts daily…well almost daily now except for Sundays. Blogging has been an integral part of my life for the past seven years but I'm going to be taking a back seat to it soon with new offline commitments that I'm really looking forward to put my heart and soul into. However, instead of dropping this blog that I've built for the past six years like a hot potato, I'm bringing on board writer(s) who share my passion to keep this blog going.
This is not an easy process because I've had difficulty finding people who can understand my focus, and whom I can afford to pay. So for a start, you'll still see quite a few of my posts till I can get things sorted. I'll remain as the blog editor and so I promise you that the focus of this blog won't change as far as possible. In addition, this whole transition will be gradual so you shouldn't have to miss me a lot. Plus, I may still blog whenever I can.
Please understand that it's no longer possible for me to take pictures, style the pictures, attend events, write, edit, publish, socialize, market and deal with the companies and brands alone. Blogging is not just writing as some of you know. Something has got to give and so I hope you can all continue to support Viva Woman even if I am not the one writing the posts. Many of you have helped me build this blog overtime and I really value all your inputs and this is why I've decided to make this post for discussion; let me know your opinions and if this new plan is worth executing. In addition, if any of you think you've got the interest and ability to write for Viva Woman, do drop me a note.
(And yes, there will still be a post from me tomorrow and the day after.)
Comments