DIY Beauty: making my own sun protection oil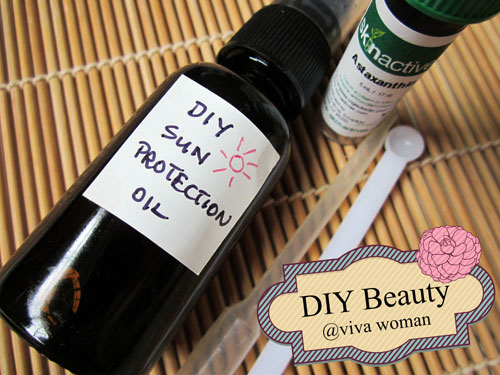 I've been using a DIY sun protection oil for quite awhile now under my daily sunscreen moisturizer. It's quite easy to make and essentially, you only need two ingredients. One is a carrier oil with some UV protection properties and another is Astaxanthin, which is a powerful antioxidant that also protects our skin against the sun when applied topically. It's been working well for me although I have to say it does give my face an orangey hue if I don't put on some sort of powder.
A pipette is useful
I got the 5ml Astaxanthin from SkinActives and it's like going to last me forever because I only need a tiny bit for a full bottle of carrier oil. If I were to add too much, the oil would turn very dark and it'll be almost impossible to use on the skin. So a small scoop or a pipette is best for this purpose as I can control the amount of Astaxanthin dropped into my base oil.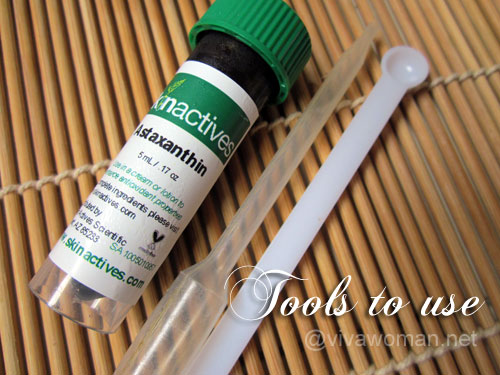 Use base oil with some SPF
For the base oil, I used a mix of Argan and Sweet Almond Oil, both of which are said to contain some amount of UV protective properties. You can use other of oils with sun protection capabilities like Red Raspberry Seed Oil, Sunflower Seed Oil, Hemp Seed Oil, Safflower Oil, Macadamia Oil, Olive Oil, Jojoba Oil, or even Coconut Oil. You can use just one base oil or a mix but the more important point is to choose the oil or oils that work well for your skin.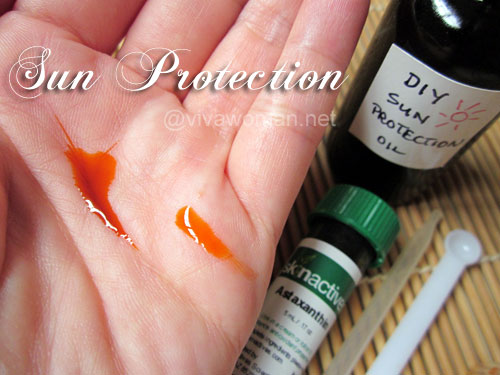 Add the Astaxanthin drop by drop
As you can see, the color is pretty orange but it's not noticeable once I've got my sunscreen and face powder on. If you don't want it that orange, then cut down the amount of Astaxanthin. The best is to add drop by drop and then test the color of the oil. I think I added a bit more than I should because I was desperate for the sun protection potency.
Not recommended to be used on its own
Now, please don't ask me how much SPF this DIY sun protection oil is. I don't know. All I know is that it gives me peace of mind when I use it under my daily sunscreen. I wouldn't recommend using this alone unless you use a lot more Astaxanthin in the oil mix but in that case, be prepared to see a really brownish face in the mirror.
Comments