Do eyeliners & mascaras cause eyelashes to drop?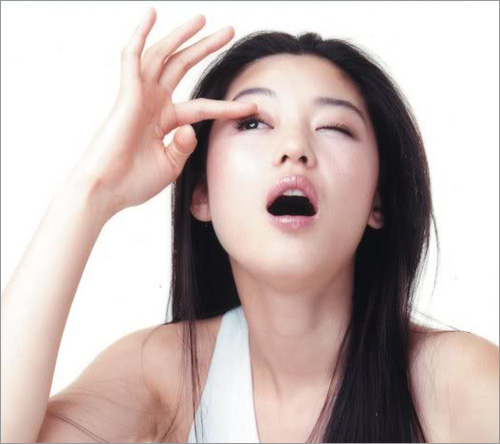 My eyelashes are relatively long, but over the years they seem to be not so densely packed as I remembered them to be as compared to when I was younger. I'm not sure if I'm just being insecure and paranoid, but it seems that as I got older in age, my eyelash drops easily. This happens when I wash my face or remove my eye makeup. I wouldn't rule out the possibility of me being too rough when washing my face, because I tend to be that. But I've also heard complaints of other people's eyelashes dropping due to certain eye cosmetics they've been using.
Certain cosmetics are too taxing for your eyelashes
Lining the waterline is a thing that some girls swear by as it makes your eyes look bigger in a natural way. I've even tried it myself, and I have to admit, I love the look. However, the only eyeliner I have is a liquid one, and it's not advisable to use a liquid eyeliner too close to the lash line as can irritate the glands there. For me, I hardly ever use the eyeliner, so I don't think it's the culprit. Mascaras, on the other hand, are things that I can never do without. I've been told that using waterproof and smudge-proof mascara every day is too drying and taxing on your eyelashes and may increase the chances of them falling.
Ingredients in your eyeliner
For some people, the cause of irritation could simply be the ingredients used in the eyeliner or mascara. I've read stories of people not being able to use a certain brand because it gave them a severe case of an infected eye, and as soon as they change the brand, they had no problems. If you use an eyeliner or mascara very frequently and you find that your waterline itches regularly, you could be allergic to some ingredients in them.
Other possible reasons
Like I've mentioned, sometimes eyelashes dropping could be due to reasons like rubbing your eyes too much, or washing your face and removing your makeup too roughly. There has been times where I have little 'bald' spots on my lower lash because when I was removing my mascara, I tugged too hard on them. It's always been advised to be gentle when removing your eye makeup, but it's so hard to be gentle at times! Pencil eyeliners are also better than liquid ones because it tends to be creamier and not so drying when applied near the roots of your lashes. Sometimes dryness could be the cause of eyelashes dropping out.
Refrain from using the culprits
Right now I try not to use mascara whenever possible. Sometimes I just curl them so I look more wide-eyed without using mascara. I've also invested in mascaras that are not waterproof or smudge resistant for days where I won't be out for too long and reserve the waterproof and smudge-proof mascaras for special occasions. Abstaining from eyeliner is not a problem for me as I don't use eyeliners to start with. How about you? Are your eyeliners treating you well?
Comments