Josie Maran Magic Marker Argan Liquid Eye Liner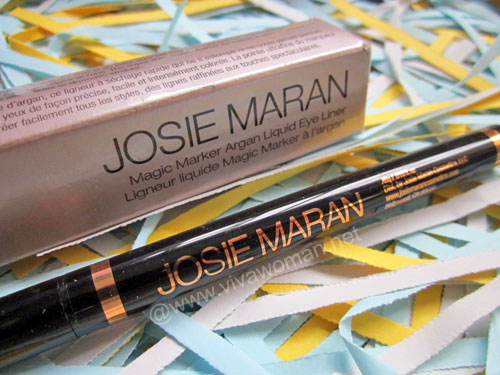 So I'm trying to fulfill two of this year's resolutions with this product – a liquid eyeliner in the natural category. I've been wanting to use eyeliner but haven't had much success with the drugstore brands. All in all, I've bought three different eyeliners of different brands and they all failed me miserably. Somehow, they always fade out before the end of the day! And this Josie Maran Magic Marker Argan Liquid Eye Liner? Is it working for me?
Use a small number of synthetic ingredients
Before I give the answer, allow me to introduce you to Josie Maran Cosmetics. This is a natural cosmetics line created by supermodel and actress, Josie Maran, that do not use petrochemicals, parabens, synthetic fragrances, phthalates, sulfates, phthalates, triclosan, and GMOs. However, while the brand strives to be as green and healthy as possible, they admit to using a small number of synthetic ingredients to maintain the performance, color, and stability of a high-end cosmetics line.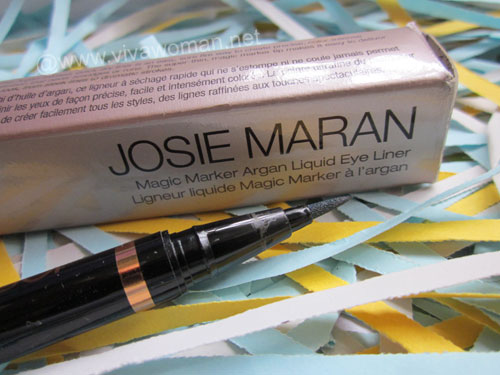 Available at Sephora
I know Josie Maran Argan Oil but was quite intrigued when I spotted this Magic Marker Argan Liquid Eye Liner retailing at Sephora. It's a thin felt tip marker infused with Argan Oil, amongst other ingredients said to create precise, color-intense definition that never smudges or runs. It's not cheap at S$36 but I bought it anyway at a whim, after just reading one single good review.
Ingredients: Water**, Butylene glycol, Beheneth-30, Ammonium acrylates copolymer, Sodium polyaspartate, Argania Spinosa (Argan) Kernel Oil*,Phenoxyethanol, Pentylene glycol, 1,2-hexanediol, Ethylhexylglycerin, Alcohol**, Aminomethyl propanol, Sodium dehydroacetate, Iron oxides**, Ferric ammonium ferrocyanide**, Titanium dioxide**
*Certified Organic Ingredient **Natural Ingredient
test
When I first used this, I like it quite a lot. It's easy to use, and the eyeliner lasted well on my rather oily eyelids. However, with increasing usage, the color sometimes come out rather light and spotty. It's very annoying as when that happens, I'll take longer than 5 minutes to apply my eyeliner. So yeah, in that sense, it lives up to its name of being a magic marker – sometimes you see it, sometimes you don't!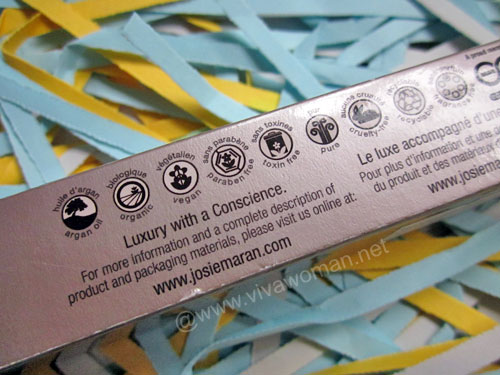 Overall summary
I wish I can say I like this product and it works well for me but that's unfortunately, not the truth. Online reviews on this product seem to be mixed as some have good experience using this product. I'm wondering if the inconsistent performance is a result of the oil-based formulation, which causes the color to disappear at times. Well, whatever it is, I hope I'll not be too frustrated as I try to finish up using this expensive eyeliner.

Comments