Hey lady…is your handbag to go light or heavy?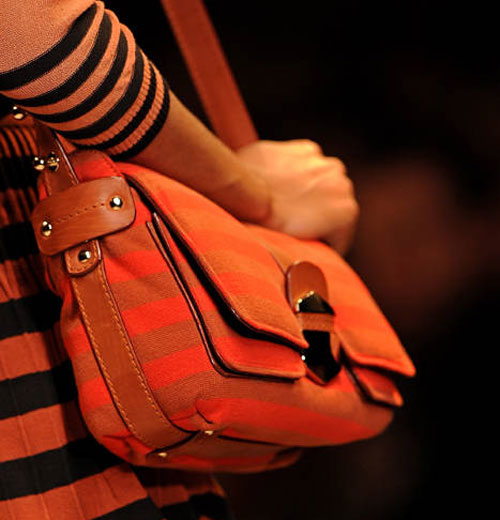 Here are some interesting statistics I found about handbags. Apparently, the average British woman's handbag weighs 1.8kg while the average Australian woman's handbag weighs 3.4kg. The average Australian woman also owns more handbags than the British woman. Now I wonder what's the figure for the Singapore woman like? I'm seeing quite a lot of huge bags in the likes of Longchamp and I also see a lot of women carrying two bags!
I think my bag weighs quite a bit because I've got like tons of stuff in there – an umbrella, a water bottle, a pencil case with stationery galore and a few notebooks, not to mention a handful of lippies and lip balms (I don't know why I carry them all), a hand sanitizer, a handcream, glasses, handphone, a purse, and my keys. Some days I have my camera too. Interestingly, I usually don't have sweets or food items in there.
So would you say your day-to-day handbag is heavy? If so, what exactly is contributing to the weight? By the way, just in case you don't already know, it's not a good idea to carry a big and heavy bag as that'll add strain to your shoulders. Okay that I know but I just can't help not carrying all my stuff with me. (-_-)
© www.vivawoman.net copyright notice ☺
______________________________________________________________
Comments