DIY Beauty: 5-steps to the perfect at home facial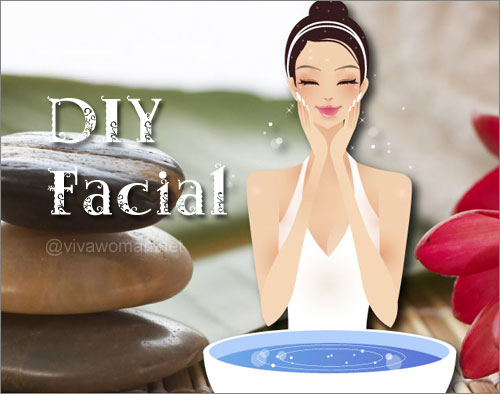 There was a time I used to go for facials frequently and it was even as often as weekly at one stage. However, due to the lack of time, I hardly go for facials these days. However, I don't see my skin condition looking any worse because I do take quite good care of it at home. I have a routine that is quite similar to what you see in the Infographics below, except that I don't steam my face. I just wash my face with warm water.
So for those of you who dislike facials for some reason and I know a few of you do because you told me, here's a DIY facial you can do right in the comfort of your home. You can use a DIY face scrub containing baking soda with honey and for the mask, I would recommend using yogurt with oat flour. Steaming is not something I would recommend because the more you steam, the more your pores are going to show. But if you do this like once a month, then it's not a big issue. Instead of steaming, just do this facial after you have taken a hot shower, which can itself be quite steamy. You might also want to consider adding a facial massage during your facial wash or while you're moisturizing – like the Tanaka facial massage technique.
So do you ladies like going for facial or do you prefer to indulge in some sort of a home facial? I prefer the latter because it saves me a lot of time plus I don't need to be conscious of messy hair after a home facial.
Comments