Logona Adult Rosemary Sage Herbal Dental Gel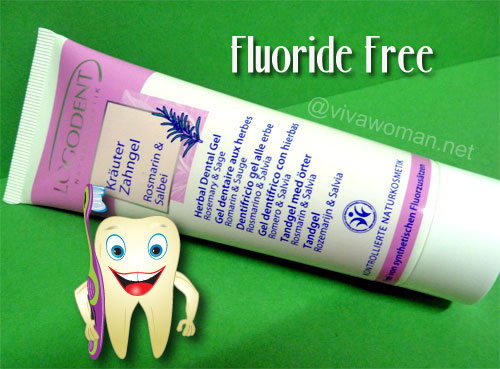 Brushing with toothpastes that contain SLS trigger the eczema around my lips because the ingredient dry out my lips and the skin around it. This is why I've been on the lookout for SLS and fluoride-free toothpastes. In my hunt, I came across the Logona Adult Rosemary Sage Herbal Dental Gel, another product from Logona, which is the same company that produced the shampoo I've reviewed last week.
About Logona
The background of this company was covered in a previous product review but in short, Logona products use certified natural ingredients and are free of harsh, synthetic ingredients. When it comes to dental care, they have a small range of toothpastes that are made to cater to the different needs of consumers and their toothpastes are formulated with certified natural ingredients that are free from fluoride and synthetic dyes, fragrance and preservatives. Okay, something I found out later was that the Logodent Toothpaste I bought is recommended for those with sensitive gums and is said to be ideal for those who are undergoing homeopathic treatment.
Ingredients
Water, Sorbitol, Silica, Maris sal (Sea Salt), Algin, Commiphora abyssinica (Myrrh Extract), Hamamelis virginiana (Witch Hazel Extract), Echinacea angustifolia (Echinacea Extract), Rosmarinus officinalis (Rosemary Oil)*, Salvia officinalis (Sage Oil)*, Sucrose Laurate, Glycerin, Essentials Oils, Sodium Hydroxide, Limonene.
Does not foam at all
This toothpaste is quite hard to use because it doesn't foam at all, and it is difficult to get it to spread out evenly. As the colour is transparent, I also can't tell if the toothpaste has been in contact with my teeth. I have to admit, if not for the fact that it is SLS and fluoride free, this is a toothpaste that feels rather useless to me. However, after knowing this is a toothpaste that is meant for people who are undergoing homeopathic treatment, it made more sense and I then realized that I might have picked the wrong toothpaste to begin with.
Has a strange herb-like after taste
Okay, being this far into the article you should be able to tell that I'm not the least impressed with this toothpaste. It doesn't help that it leaves a herbal aftertaste from the rosemary and sage. And because it is mint-free, I also didn't get a fresh, clean feel after brushing, which is rather annoying because it feels as if I've not brushed my teeth.
Overview
I got the Logona Adult Rosemary Sage Herbal Dental Gel from Bud Cosmetics at Novena Square 2, and it is also available at their other outlet located at Mandarin Gallery. The tube is being sold for S$12. While I really did not enjoy using this toothpaste, I blame in on the fact that I did not find out who it is being designed for in the first place. It is clearly not made for my needs but probably more suitable for those undergoing homeopathic treatments. But certainly, I won't be repurchasing this again unless I really have difficulty finding toothpastes that do not contain SLS and fluoride.

Comments