Crystal Body Deodorant Stick: mineral salt rules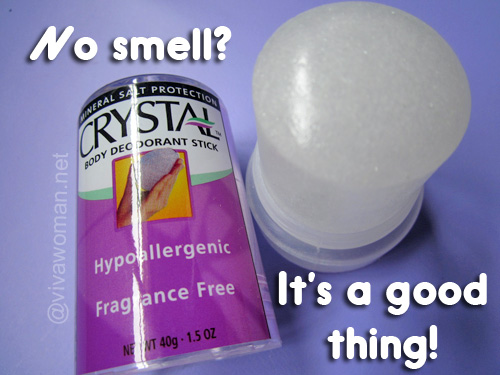 I've been quite happy with this Crystal Body Deodorant I got from iHerb. It's a travel size deodorant stick made of mineral salt and except for the shape and size, it's the same as the Naturally Fresh Deodorant Crystal I was using but broke after I dropped it. Because This Crystal Body Deodorant is a travel-size stick, it's much smaller and chances of dropping this is much lower.
Contains no harmful ingredients
So this is a natural mineral salt deodorant that works to prevent odor. As it does not contain aluminum chlorohydrate, aluminum zirconium, parabens or phthalates, this is a very safe product to use daily. It's also easy to use. Just slightly moisten the top of the rock and apply generously to clean skin.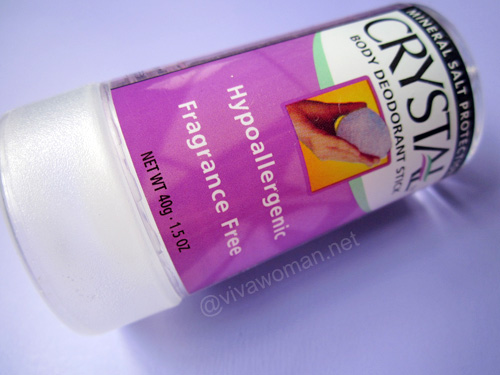 Not an anti-perspirant
As a whole, deodorants made of mineral salt are mostly effective. Although such deodorants are said to be able to neutralize bacteria to prevent body odor even after strenuous activities, I wouldn't recommend. They're not anti-perspirants and would not work well to keep your underarms dry. Hence, do not expect too much from using these if you perspire a lot.
Price
This item is dirt cheap. I got it at US$1.76 from iHerb. Of course the full-sized deodorant is available but costs more at US$5.38. Sure it'll be nice to get the full-sized deodorant but for now, I'm just happy with this as I expect it'll last me for months. Oh by the way, does anyone know where is this available in Singapore?


Comments