DIY Beauty: how to make liquid soap from soap bar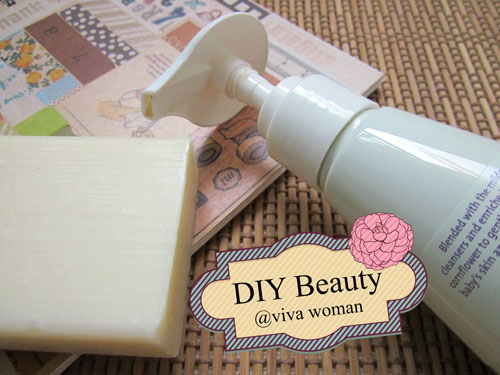 I've been wanting to make my own liquid soap but haven't found an easy recipe with a short ingredient list. So this is the next best thing – to create liquid soap from a soap bar. I promise you, this is a no-brainer DIY recipe and if you have tons of soap bars and don't know what to do with them too, this is gonna be useful for you too.
What you need
What you'll need for this recipe is a grater, a small pot, an empty liquid soap dispenser, water and of course, a bar of soap. I can't give you exact measurements for this recipe but I basically made about 200ml of liquid soap with less than a quarter of the soap.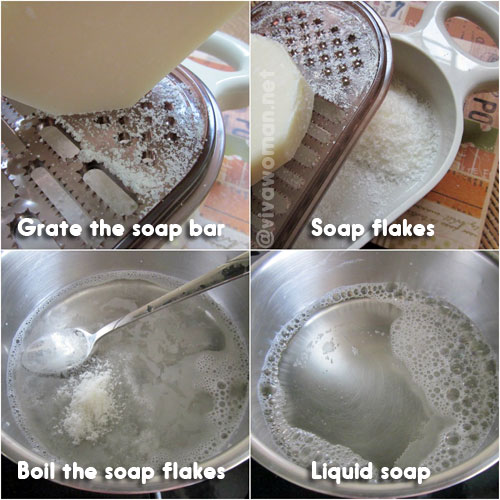 How to make
Just grate the soap bar into soap flakes. Bring about 200ml of water to boil and add the soap flakes, stir until they all melt. The mixture will be very liquidy but would become thicker when it cools down. If it seems too liquidy, reheat and add more soap flakes.
Optional ingredients to add
In some recipes, you are recommended to add glycerin, which I believe will make the consistency thicker but I skipped that process since I didn't have the ingredient. You can also add drops of essential oil of your choice to alter the scent.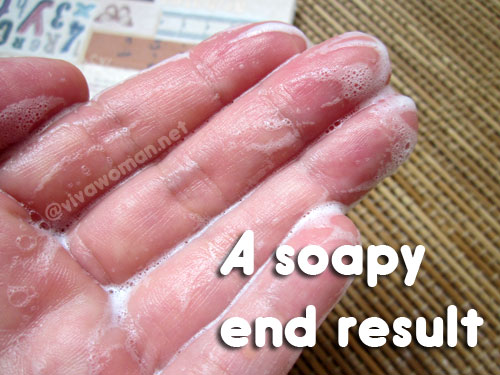 Turned out foamy
While I don't mind using soap bars, but some care needs to be made to prevent the soap bar from turning soggy. So I like the idea of being able to turn the soap bar into liquid soap. Initially, I was concerned that this liquid soap would not foam. But as you can see, it ain't too bad and I can use this as a hand wash. I guess I can probably make it more soapy for a body wash if I add more soap flakes but I'll make do with this for the time being.
Comments