J.R. Liggett's Old-Fashioned Natural Bar Shampoo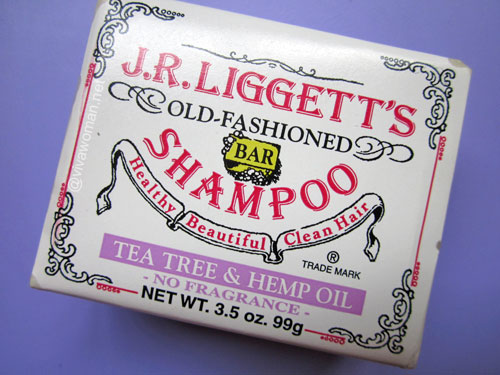 I don't like using soap bars on my face but other than that, I'm quite game to use them on my hair or body. Somehow, they appeal to me in a certain strange way and that's probably why I couldn't resist buying this J.R. Liggett's Old Fashion Bar Shampoo soap even though I don't really need it. I suspect I bought it because I was captivated by the packaging – don't you think it looks quaint?
Seven different formulas available
A total of seven formulas are available from J.R. Ligget's – The Original, Herbal Formula, Tea Tree & Hemp Oil, Damaged Hair Formula, Jojoba & Peppermint, Ultra Balanced and the latest Virgin Coconut & Argan Oil. There were so many raving reviews on iHerb about this soap bar that I randomly bought the Tea Tree & Hemp Oil one without giving much thoughts to it. In hindsight, I probably should have picked something else because this one is designed for people who prefer no fragrance, or have dermatitis, itchy-flaky-scalp. The only thing for me from this formula is that using it may stimulate hair growth.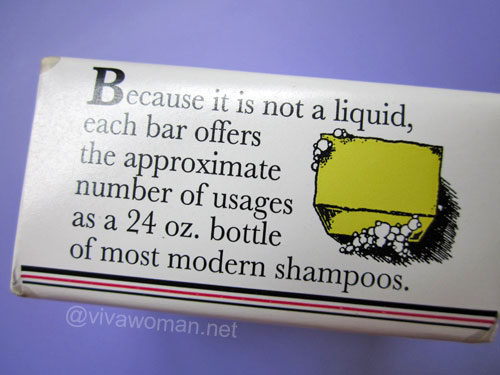 Natural ingredients
In terms of ingredients, this J.R. Liggett's Old-Fashioned Natural Bar Shampoo contains Tea Tree Oil, Hemp Oil, Almond Oil, Olive Oil, Coconut Oil Castor Oil, Sodium Hydroxide, and Pure Spring Water. Made entirely from pure 100% natural oils, the soap bar is said to contain no animal products, fragrance, preservatives, petroleum based detergents, Sodium Lauryl Sulfate or DEA.
Lathers well & leaves hair squeaky clean
The bar lathers up pretty well and there is a natural scent of the oils. While this bar shampoo cleanses my oil scalp well, I don't quite like the squeaky clean feeling I get after shampooing with this. But the good thing is my hair felt kind of soft and not drying after each wash. Conditioning is required though.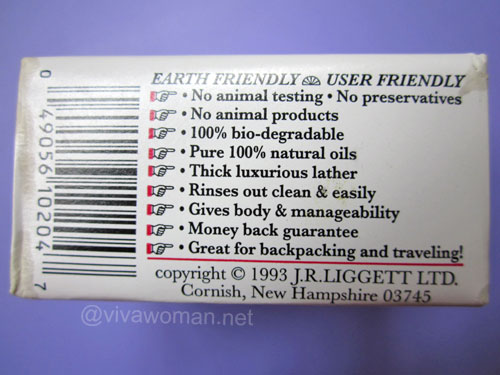 Overall summary
Overall, I sort of like this bar shampoo but not so fond of the idea of using this daily. I might keep to using this like once a week. But my hair did look to be full of body after blow drying and did not grease up that easily so those definitely scored some points for me. Plus the price is really affordable – just US$4.55 from iHerb. I'm not sure if I'll repurchase this again but from the looks of it, this bar is going to last me quite awhile.
So anyone tried this bar shampoo before?


Comments