Greek beauty brand Apivita opens in ION Orchard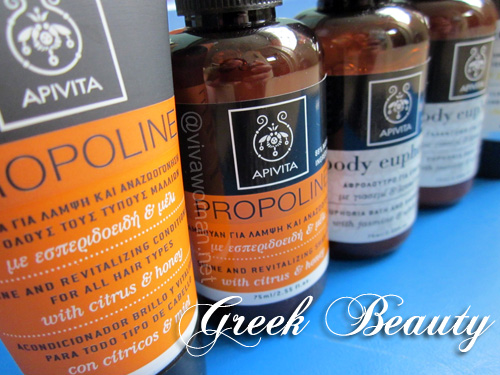 Those of you who have visited ION Orchard recently might have noticed the new Apivita store located at B3-45/46. Although I didn't attend the media event, I had a chance to pop by the store when I was in that area and I've to say the wide range of products appealed to me. I had a quick look and the thing that caught my attention were really the face masks. I'll share my thoughts about them in a bit, having tried some of them from the media kit I was sent.
Brand introduction
If you find the name "Apivita" mythical, that's because the brand hails from Greece. I sort of know of the brand but not enough to know that they have actually been creating natural effective and holistic products since 1979. Interestingly, the brand is founded based on inspirations of the society and the products of the bee, the rich Greek nature and the holistic approach of Hippocrates. The name 'Apivita' means the life of the bee and it stems from the Latin words APIS (bee) and VITA (life). Today, Apivita has a complete line of over 300 beauty care products for the hair, the face and the body. Apivita products can be found in thousands of pharmacies throughout Greece. Internationally, the brand is present in Australia, Belgium, Cyprus, Hong Kong, Japan, Luxembourg, Netherlands, Romania, Spain, Sweden, USA, and now, Singapore.
Dermatologist tested
Besides being formulated with natural ingredients, APIVITA has received certifications from ECOCERT in France and ICEA in Italy with respect to the organic nature for a number of products. Ingredients are mainly sourced from the 5,500 herbs available in the Greek nature, combined with pure bee products and organic essential oils. All Apivita products are free of commonly used synthetic ingredients such as parabens, silicone, propylene glycol, mineral oil, thanolamine and they are made to be effective. In fact, Apivita products are made in accredited laboratories with strict clinical and dermatological testing to ensure the greatest possible safety and effectiveness.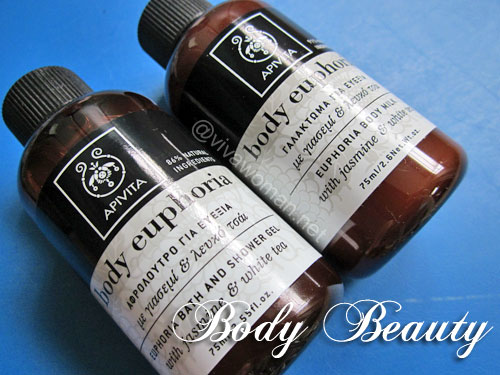 Apivita Euphoria Bath & Shower Gel | 300ml, S$29
Apivita Euphoria Body Milk | 200ml, S$42
Based on my quick impression of the store at ION, I don't think they carry all the 300 products in their slate. But whatever they're carrying seems interesting enough. Anyway, I was sent a sampling of Apivita products and I'll share my thoughts on those I've tried. First, the body products. While I'm not hot about the Apivita Body Euphoria Bath & Shower Gel because it contains SLS, I love the Apivita Body Euphoria Body Milk. The Jasmine & White Tea scent is very refreshing and the body milk is totally lightweight, non-sticky and yet sufficiently moisturizing.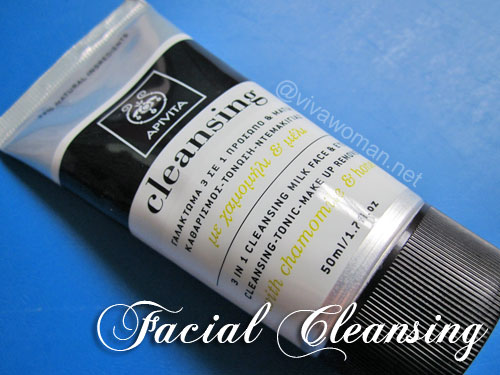 Apivita 3 in 1 Cleansing Milk honey & chamomile | 250ml, S$36
I also tried their 3-in-1 Cleansing Milk For Face but it doesn't appeal much to me. It came across as decent but really normal for me. There is nothing exciting about this product that warrants my attention or maybe it's because I'm more enamored with the Luzern cleanser that I'm using now. But somehow, I dislike the scent of this product as it reminds me more of a hair product than a face product.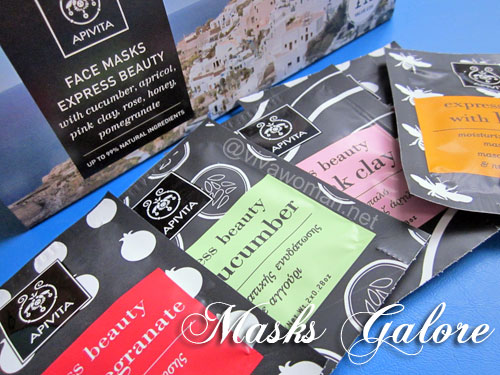 Apivita Express Masks | $58/box 12 sachets
Okay, these I really love! Express masks that are great for that perk-me-up and I particularly love the assortment. Each sachet allows for two times of treatment actually and so if you get these, do have ready a small container to store what's left in the sachet after the first use. I think that's better than leaving the mask cream inside the sachet. The price is kinda steep actually but well, the masks do come across pretty premium IMO. I also like the eye mask and might get it again if they are available on their own.
Overall impression
I think I'm quite keen to check out the store again when I can get to it. Their products seem appealing enough and I kinda like some of their packaging design too. As for their prices, they come across as mid range and so the brand is still within the reach for most consumers. Anyone of you tried them yet?
Comments