Hey lady…do you have sensitive or sensitized skin?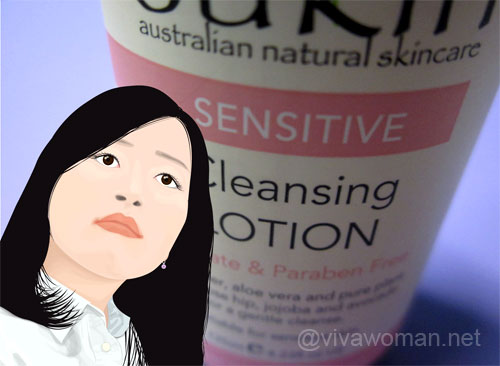 Many ladies tell me they have sensitive skin when in fact, what they're really suffering from is a case of sensitized skin. "What? There is a difference?" Oh yeah, there is and I hadn't realized it until a beauty expert pointed it out to me about two years ago. However, I didn't give much thoughts to it until now because I'd just noticed that many products out in the market are labeled for "sensitive skin" but not "sensitized skin".
Sensitive skin is inherent
According to information gleaned from various sources, sensitive skin is genetically-inherited and those with truly sensitive skin are prone to blushing, asthma and allergies. Such skin types are considered more delicate with a lesser amount of pigment, a thin epidermis, and also vessels that are closer to the surface of the skin. As a result, the skin color tends to be marked by some amount of redness.
Sensitized skin is acquired
Sensitized skin, on the other hand, is acquired and is usually caused by both internal and external factors. Like sensitive skin, sensitized skin experience tightness, redness, rashes and sometimes swelling too. But it's triggered by factors like pollution, stress, hormonal fluctuations, diet, alcohol intake, smoking, cosmetic irritants, and sun exposure.
Damaged epidermal lipid barrier layer
But both sensitive and sensitized skin are characterized by the defective epidermal lipid barrier layer, which allows any irritants and bacteria to penetrate the skin easily, resulting in flare-ups such as inflammation, eczema, atopic dermatitis and rosacea. Such flare-ups, when allowed to persist, can cause premature aging. Not too pretty I must say.
Sensitized skin can be overcome
If you were to think about it, it is better to have sensitized than sensitive skin because there is a chance you can "break the cycle of sensitization" by making improvements in your lifestyle choices and environmental triggers. However, if you're born with sensitive skin, it's really something innate and irreversible.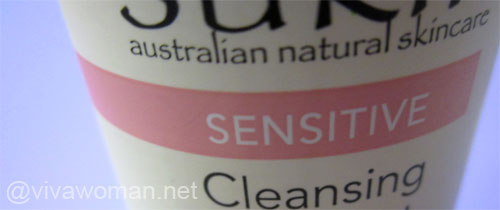 Identify trigger factors
But the good news is that whether you have sensitive or sensitized skin, you can get the condition treated and moderated. In the case of sensitized skin, you can even overcome the condition by avoiding all the trigger factors – provided you can identify them. I would think the trigger factors are also easier to identify for those suffering from sensitized skin as compared to those with sensitive skin.
General strategies to control flare-ups
So general strategies to control the flare-ups include: avoid harsh skin treatments, avoid using products with harsh ingredients such as alcohol and fragrance, avoid excessive exfoliation, avoid strong sun exposure, avoid using too hot or too cold water, etc. If you know a certain food can trigger your skin condition, then avoid it altogether.
A fine difference
However, the difference between sensitive and sensitized skin is really very fine and I'm not too sure if it's all that important to know given that symptoms are pretty similar. And going by that line of thought, I suppose it's not wrong for products in the market to be marked for sensitive skin without giving attention to those with sensitized skin. But personally, I have slightly sensitized skin and knowing the difference helps me to understand that my skin issue is not permanent and can be reversed if I make the right choices.
Share your thoughts on the subject
But I do wonder how others feel about this difference. Is it important to know or is it something that's trivial. If you have sensitive skin or sensitized skin, perhaps you can share your thoughts with me?
Comments